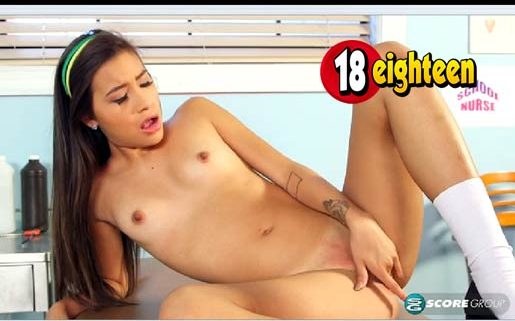 Intro
The 18Eighteen is a Score website, which means that you are going to get here professional photography, good video capturing style, and hot girls in hard action. This site is old: it has been online since 1998, though the videos started to came a bit later. The 18Eighteen has an exclusive collection for your entertainment – though you might find the flicks on DVDs.
But they are published by the Score Group, so they are exclusive to the company, and in the matter of online presence too. Your membership is beneficial in many ways: you get two sites as bonus, and if you stay loyal, you can add a new site for free in every month.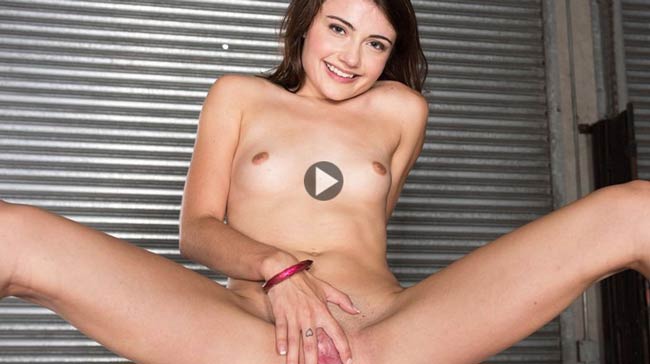 Website Layout
There are sites with neat design and poor tour, but the 18Eighteen is the opposite: its design isn't the best, but the tour offers some nice features. You will be able to browse through most of the collection, and while you are there, you should pay attention to the preview clips, which feature some of the hottest moments of these videos. There are some pictures you can browse too. This tour will prove to be exciting enough, and it might be just what you need to try the site more seriously.
When you log in, the site won't change that much. The menu will change, and since there is no need to tease, there won't be any banners or large pics, only the actual content. There is a very elementary search option, which seems to be capable of recognizing only the girls' name. Luckily, most hotties are using the same stage-name, so you can easily find them, and try if your favorites are here.
The access to the content is really fine, as you can watch the videos from the browser, and you also have the chance to enjoy the flicks after downloading them. The stream is dynamic – you can turn it on and off – which means if your connection is slow it switches to a lower quality and if the connection is good, then you can enjoy the videos in even HD. You are going to get an unlimited download option too. You can't use download managers, so you either plan for a longer membership, or you download only those flicks you really like. There are only regular file formats, and you can download them with a maximum resolution at 720p.
There are nude photos too, and they are warmly recommended, as they offer you a more varied experience. In fact, there is much more photo then videos, and they are really great, HQ shots. Depending on your preferences, you can choose one from the offered resolution settings and download the zip file.
Models & Video Quality
One of them, Sandy is a truly fine piece, with a nice, tight body, neat perky tits, and squirting pussy. We've seen only older models squirting, but Sandy shown us that fresh chicks can squirt too, the only they need for that is a thick cock into their pussy. If you like reality porn, you are going to recognize some of these girls, as there are professionals here like CeceCapella, the gorgeous busty ten, who has been working with some of the biggest porn websites. She has a fine… no, a top body, her voice sounds great when she feels a cock inside her, and she isn't really overplaying. CeceCapella's performance is enough to sell the site. Most of the hotties by the way are semi-pros at least, and you might encounter them on reality porn websites.
The site provides you with a collection which consists of fine, professional level porn videos. You will see that every video is shot in a studio, and the girls, along with the guys are mostly professionals – if you like reality porn, you will find the guys really familiar. Most of the videos are following a story-line, or they at least feature situation which takes a hardcore turn in a very short amount of time. As you will see the lighting is fine, the environment is neat, however the scenes don't have that sterile feeling the big studios' videos give. There are videos with vaginal penetration mostly, but as CeceCapella's appearance and act shows, kinky elements are featured too. You will see that most of the videos here are shot on a stage, and apart from bedrooms, you will find classrooms, bathrooms and some other places features.
As far as the kink is concerned you are going to see here anal sex too, in many scenes the girls are getting their butthole drilled in a hard fashion. Also, some pissing happens, however it's not that common, and the site is not a fetishist one. We liked the videos, and the girls are really doing their best to satisfy your needs.
Final Resume
The 18Eighteen is a hard site, and if you like cute fresh girls, you are going to love these videos. There are of course some professionals, and not all of them are super fresh, but they are very hot, and they really know what they are doing. As the site comes from the workshop of the Score you are going to find here a changing quality (for the better), and you get access to additional sites. The TNATryouts and the PickUpPussy are both fine sites, and they grant you more of the exciting videos of these hot girls.
Our overall conclusion is that the navigation may not be great, but you can find your way around, and the videos here will keep you interested, entertained and horny for quite some time.