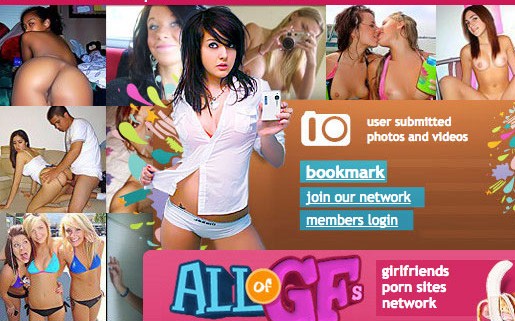 Overview
'AllofGFs' is a network and page that provides an overview and entrance into fourteen other 'girlfriends' sites of the AllofGFs network and all for one membership fee. Ten of the sites are user-submitted material (movies, selfies, and photos) but all are top quality, well lit, and in-focus so don't confuse 'user-submitted' with 'amateurishly made'. With all the cute chicks and their boyfriends out there looking for their moment in the limelight, the network can promise daily updates somewhere across the sites so keeping your interest isn't going to be a problem. As a collection of homemade porn from a number of related sites, this page can show a wide range of featured activities, such things as blowjobs, toys, and girls of different types Indian and Latinas, for example. The sites the content came from include, 'Real Sex GFs' with homemade porn (it seems all couples today want to have their sex tape on the web for everyone to see), 'EmoSexGFs' where those emotional girlfriends with their kooky looks get to play in public, 'The Futanari' is a site where Japanese futanari (transsexual) cartoons enjoy sexual adventures, and my personal favorite 'Self-Shot' where fresh chicks from everywhere post nude photos of themselves. There are ten more sites, all focused on fresh chicks and their boyfriends, sex without inhibitions, and there are even more sites coming soon. Even though ten of the sites are amateurs showing off, the sites are professionally run and membership supported so advertising doesn't spoil your experience and you know you're not getting content that can be found on other sites. This network is for non-professional chicks who want to share what they have with everyone so their material is exclusive to the AllofGFs network. If you love newbies and exhibitionist fresh chicks like I do, this site and network are really great value.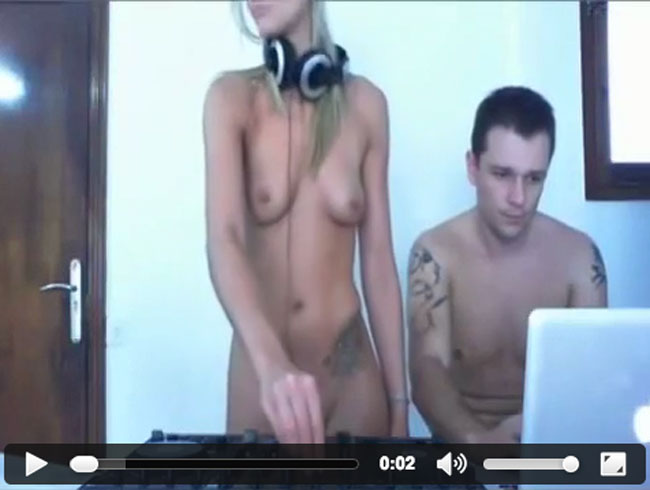 Design & Features
Fresh chicks having sex any which way they can is a probably the most popular porn niche on the Net so the AllofGFs' network is up against hot competition from other girlfriend sites and other porn sites that have pages of amateur submitted fresh chicks who are keen to impress; however, being focused on having the girls themselves make and submit all their horny screwings makes this network a winner. Everything about it is outstanding, from the quality of the movies to the cuteness of the chicks. Girls on their sites are exhibitionists par excellence. These cuties are so proud of their hot bodies, perky breasts, pert tushes, and pink pussies, they practically beg to have you watch and examine them intimately. To see all they have to offer, you get unlimited downloads and streaming of their MP4 video format movies and high-resolution photos. AllofGFs' Home page is a portal to all the others so it's filled with photos and some descriptions of what each featured site specializes in and highlighting the sites' themes. Clicking on the photos takes you directly to the member registration form where you can quickly become accepted into the 'club'. Once there, a world of wanton women unfolds before you.
Girls & Videos
If you want to see what the girlfriends of other guys are doing, then you should really check AllofGFs. This porn website has thousands of High Definition movies and pictures with fresh chicks that make hardcore sex. These beauties don't know that you will see them naked, so they act so natural! All of them have such sexy bodies, with firm tits and smooth skin. There are no porn stars on AllofGFs, just regular next door women that are making hardcore sex with their boyfriends. In one amazing clip, you will see a black girlfriend getting naked for her white man. The girl is very fresh and she has a big and perfect ass and medium tits with huge nipples. She starts by dancing provocative and then she sucks the cock of her man. She wants to try anal for the first time so she lets the guy sticks his cock in her tight ass. Unexpected, she has a few anal orgasms, before the guy starts cumming right into her virgin ass. There a few very hot threesomes on AllofGFs. In one of them, a beauty and fresh woman, with short and black hair is having fun with 2 boys. They have emptied a few bottles and the girl feels naughty. She looks innocent, but when you will see her sucking the cocks of these lucky duded, you will realize how slutty she is! The chick heard about double penetration and now she wants to find out how that feels. So, in the same time, both guys start to fuck her cunt and her ass. The girl looks like she is possessed, because she screams of too much pleasure. She has so many orgasms, before the guys give her a double juicy facial! If you want to see how chicks are losing their virginity, there are a few movies like that on AllofGFs. In one of them, a fresh redhead is kissing with a more experienced guy. The man is rubbing her pussy and when she feels that the chick is wet enough she asks her to get naked. The first lesson she will learn is about how to properly suck a cock. After the guys dick is nice and hard he starts pounding her virgin pussy until he cannot hold his load anymore and gives the slut a splendid and juicy creampie!
Conclusion
Why settle for one girlfriend when you can have hundreds of them, from all parts of the globe and all walks of life, eager for your attention and willing to show you everything they've got without a moments hesitation. And you can have them round to your place every day of every year and for all 24 hours of the day. How cool is that? For those of us who love newbies and other naughty girls, this network is a heavenly spot in a sad, jaded world. If that's you too, come and join us on the bright side.