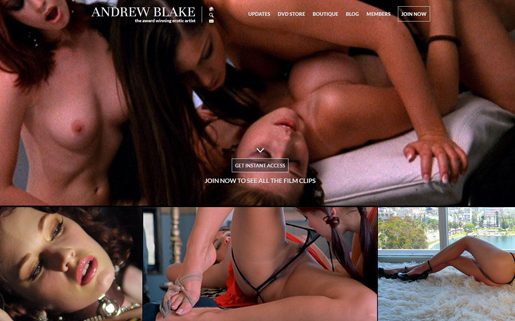 Intro
Andrew Blake is the official website for the erotic director Andrew Blake. He has been in the industry since the 80s and he is still making very huge impact in the porn industry. He has a very different way of shooting porn. We are all used to the normal pounding, the gutter porn. My question is when did porn cease to be sensational anymore because the guys just fuck these girls without even a sexual connection, just fucking her ass, pussy or even mouth. However, Andrew Blake has made his collection different and more erotic compared to the rest of the other porn stars or directors.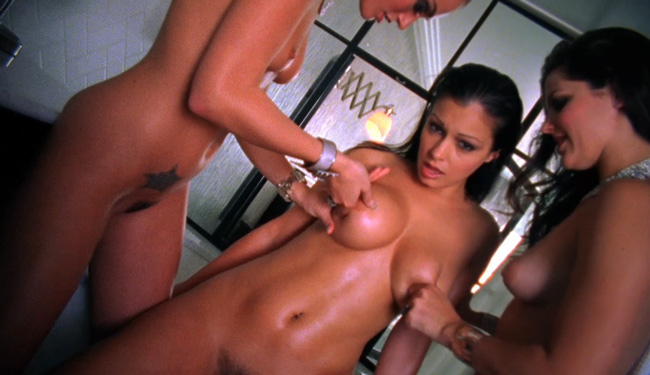 Website Layout
The site has managed to upload such a huge number of videos and images. There are so many pages to navigate through, both for the videos and the images. For the images, I managed to see around 717 pages. My problem is navigating through around all these pages. The site only allows you to skip or jump only 20 pages at a time. This is quite a huge task when it comes to accessing them. I wish the webmaster could work on that issue in order to make the page better for its members.
I was very glad to know that I could be able to access the page using my tablet, smart phone or mobile phone. The browser was very responsive. It was only for a matter of second for the URL to load. The site appears the same as it appears on a laptop or a computer when you access it on a tablet or a mobile phone. I could also manage to stream several clips on my phone too. I wish the site could have the downloading option of the videos or the images. At times, it is better to have you favorite videos or images stored in your computer other than your favorite icon on a porn site.
Models & Video Quality
In one of the scenes of the popular Leah Martin, she is wearing sexy fishnets with some leather bra and gloves. The scene starts with her posing for the cameras. Her skin is flawless and not a single blemish is visible. She starts caressing her boobs and her body seductively. Clearly the girl is a true sex goddess. She is oozing sexual appeal as she works her way on that camera. Leah then incorporates sex toys into the scene. She uses a weird looking ice dildo that can be used both on her ass and her pussy. But in this case, Leah only teases her pussy with it, rubbing on it so erotically. Watching this scene will make you very horny and in need of an orgasm.
As I said earlier, only Andrew Blake can pull such a stunt and make an amazing video which is very erotic and steamy. At the day of my review, the site had 739 plus movies. The movies are short clips that run for just a few minutes. The clips also come with an extra bonus. They are accompanied with images which match the scenes. I wish the guy had full-length videos. This could have been a bit better compared to the short clips that only run for around 8 minutes each. There are also around 250 plus photo sets. Each photo set has a minimum of around 25 plus images in each. The images can only be viewed online as still images. They cannot be able to be downloaded as zip files. However, they are of high quality.
Final Resume
I think that being a member of this page is still worth it. Sign up and pay for the membership and you will be a happy man. The content and the models are worth it, and not to forget the affordable membership fee.

Back to the best pay porn sites or check these awesome porn review sites for further info about this one.
| Review Site | Evalutation | Trial Price | Monthly Price | Yearly Price |
| --- | --- | --- | --- | --- |
| | | | | |
| | | | | |
| | | | | |
---