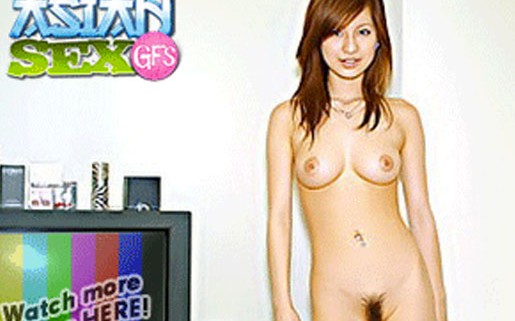 Overview
AsianSexGFs is a porn site with hardcore amateur videos, and sexually explicit photos, where all chicks that you will see are Asians. Now this opens up the gate to a varied collection, which features not just hardcore sex, but also some heavier niches are covered like the anal sex, interracial porn, and if you take a look at the tour page, there are also monstercocks and ethnic sex too. The AsianSexGFs has an interesting name, but these three words describe the best what this portal can offer you: Asian girlfriends doing the nasty, which includes sex, and also mirror-slutting and posing naked for their boyfriends. So, though the name, AsianSexGFs, looks like keyword stuffing, it's actually a very descriptive title. The site has a collection of amateur porn. There are lots of people (just like you, if you are considering this site) who like to watch actual girls, doing real sex with their not-pornstar boyfriend, or girls who are just experimenting with lesbian love. If you are looking for this, than this site should prove to be a very good starting point, but keep in mind one thing: this is amateur porn and all girls on this site are Asians. The amateur porn has only one major drawback, and that's the question of exclusivity. Everyone who constantly searches the web for amateur porn probably encountered numerous sites that offer nearly the same content. The reason behind this tendency, that most of the sites are accepting everything from everyone, and thus the exclusivity of the videos of these kinds of sites is totally excluded. This doesn't mean that the videos are bad, instead it gives you the freedom choice, because you can choose from dozens of networks to join, and probably the only difference between them are the price and the number of thematic sites. This site, the AsianSexGFs is part of a network called AllOfGFs, which has family of 13 sites, and as you can depict from the name all of them a girlfriend themed. This network doesn't offer you exclusive content, but it seems that some of the videos here are somewhat unique. The AllOfGFs offers a large number of porn videos for you, and they cover all porn niches you could think of, there are threesomes, public sex, fetishes, rough sex and a lot more. If you become a member on the AsianSexGFs you automatically get a full network access.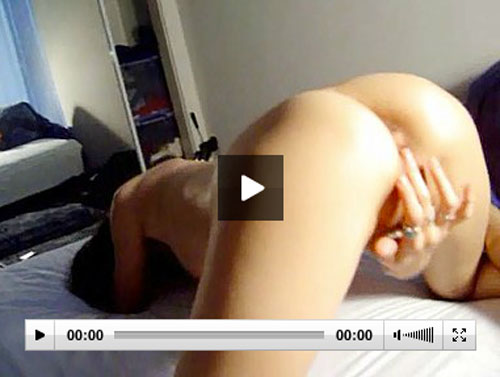 Design & Features
The tour on the AsianSexGFs is a very quick one. You can browse through the home page that is filled with thumbnails of various sizes. There are also some description to some of the picture compilations (probably screen captures), but their main goal is to help you to get the picture, though it seems that some of the pictures just don't match that description, but it's just a side note. The design is somewhat weird, those who created it were probably too stoned, because hardcore porn site shouldn't feature cute hearts as a wallpaper, no matter how cute are the girls in the scenes. Luckily, when you enter the page, you won't find any hearts around, instead you get to a clear and simple members' zone. You will find a menu, where you can reach the videos and the photos. There aren't many options for you when it comes to browsing, you can sort the videos by date, popularity, and the best would be to browse through them all, and if you find something you think you would like, and then add it to the favorites' library. As a member, you can start watching the scenes in the members' zone. There is a lower-sized Flash- player where you can start playing the scenes, and you can enlarge it to full screen, for the optimal experience. All videos are available MP4 files, no matter what was their original format. The downloads are unlimited, so you can save everything you like, if you have the necessary space, you can even save every video for yourself. Each video has a gallery of screen captions. The main attractions among the pictures however are the actual photos, that may be amateurs, but they are looking really great, and the girls are showing everything for the guy behind that machine.
Girls & Videos
All videos are featuring amateur Asian cuties. You can enjoy Chinese, Korean, Vietnamese, and of course Japanese cuties doing outrageous, yet very exciting things with their boyfriends. If you take a look at the videos and the photos, you will notice that at least 80% of the girls are naturals, there are no implants in them, and their ass and tits are just fine as they were naturally created. Most Asians have an original black hair, and though there are some girls with colored hair, this site will excite those who like the brunettes with almond-shaped eyes. The videos are offering you varied encounters of horny couples, who are just having fun, and try to enjoy life while they are fresh, and they don't need artificial help to make them hard and wet. There are all kinds of positions covered, from missionary to doggy style, and the videos are usually take place in very varied places. The AsianSexGFs offers you more than 800 videos, and though the length of them is very varied, they will keep you busy for a long time, because most of them have a playtime of about 10-15 minutes. The updates are not regular, but when there is an update occasion, multiple scenes and photos are added.