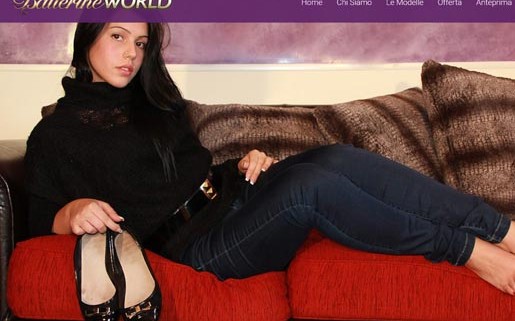 Intro
Have you ever watched ballerina's in action? Did you ever imagine their strong legs and feet, and how you would love to caress them, at every moment? Yeah, it is tempting, but I did find Ballerine World.com and among it some of the best feet ever. Whatever tickles your fancy when it comes to feet, you will find it here, especially since the models are all stunning, in every part of their body and not just your favorite, feet.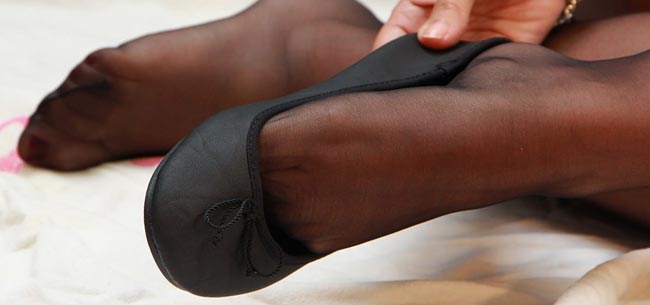 Website Layout
As soon as you enter the site, you are welcomed by a purple covered video of women, mostly their lower parts of the body, leading to the feet, in ballet shoes. That is a very warm welcome, especially for us feet lovers. A very stylish website is what I found, with a layout that easily allows you to find what you desire, that is, videos of women in their ballet shoes, seducing you ever so slightly, to a state where you would most likely put your hands down your pants. While browsing and looking at the features, I noticed that it was very easy to navigate and that I enjoyed a very fast responsive time, quickly getting from page to page, without losing any time. That, combined with ballet shoes is what kept me glued to my screen, until I eventually switched to the mobile phone. That was also a very good experience, judging by how fast the scrolling was, and with that in mind, how good the optimization was.
Models & Video Quality
Switching to the models, I was very much surprised to see that the women whose feet had me salivating all the time were really beautiful. Young, lovely models, with bodies you would definitely want, and legs that go on for miles, will drive you insane, especially when they take off their ballet shoes, eventually showing what you dreamt about, feet. In black laced nylons, or white, or red, you could be seduced for some time, and not even realize it. Or how about without socks, slowly removing her leg from her ballet shoes, all with an intention to tantalize you? Yes, you could definitely find what you desire on ballerineworld.com, when it comes to feet. Shot in wonderful full HD, the videos lack for nothing, other than your presence. Watching them gave me a chill and did send my arm down my pants a couple of times, all the while I was staring at the screen, being mesmerized by the sexy legs, slowly getting me into a state where I would explode from lust and pleasure. All my ballet shoes dreams did come true which surprised me, but not entirely, because this is such a good site, with very seductive models, and very well shot videos. The membership plan includes quite the offer, something I did not miss out on, because rarely do you find such a ballet shoes and feet paradise. Among the full HD videos that keep getting updated daily, even, you also get access to downloading those very same videos, and streaming as well. All that with no DRM protection makes this a very desirable site, even more so, if feet are your fetish like they are mine.
Final Resume
Ballet shoes and dreams of feet, getting fulfilled in one blow is what I have wanted. That was easily realized when I visited ballerineworld.com, something I would advise every foot lover out there, especially those who are fond of ballet shoes. Along with the crystal clear full HD videos which get updated daily, comes the possibility of downloading and streaming those very same videos, all without DRM protection, is what makes this site perfect for feet lovers. That is, of course, if you do not get already captivated by the sexy legs of the models, and their seductive ways, bringing to life your feet fantasies.

Back to the best pay porn sites or check these awesome porn review sites for further info about this one.
| Review Site | Evalutation | Trial Price | Monthly Price | Yearly Price |
| --- | --- | --- | --- | --- |
| | | | | |
| | | | | |
| | | | | |
---