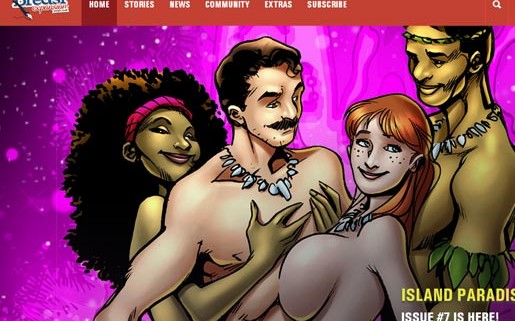 Intro
Bestory Club is a comic graphics and text narrative porn site that seeks to provide such entertainment to porn lovers with a mind for the creative domain. The site is rich with narratives of couples in romantic pursuits. The graphic artists are talented creators with a marked talent in stretching your imagination to the limit. Apart from the flowing erotic stores, you are provided with many images of the characters in steamy sex action.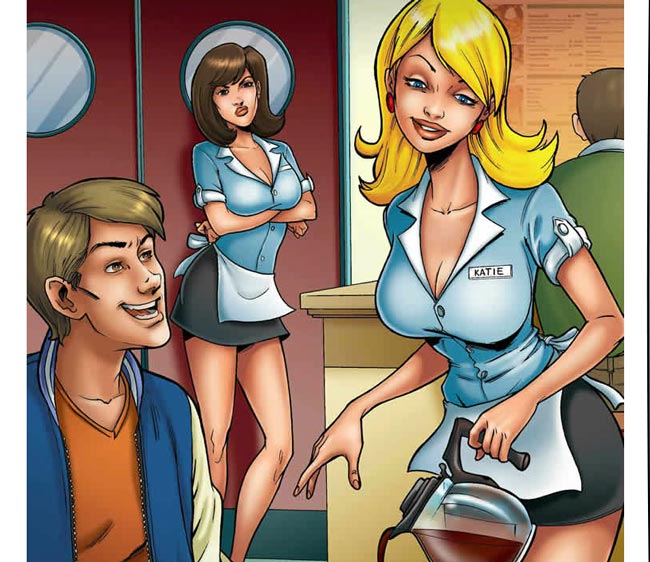 Website Layout
The site sports a simple design and layout but it is the work or artistic genius. Since it features works of creative imagination, there is a splendid mix of color hues that decorate the site's background. The background décor is reflected in red and grayish cloud impressions. There is sufficient supply of navigation tools on the site. I was glad to quickly pick out the drop down menu provided. The menu contains a list of services available. Some of the highlights for me included the community sharing section and the extras. Navigation is, therefore, sufficiently taken care of. My impression therefore is that the site's management has a keen eye on providing users with the most user friendly tools and enjoyable browsing experience. They certainly won me over. The site can be accessed easily via mobile phone too. The content loads quite fast and seamlessly. There are no bonus offers or live cam shows for you here. I never expected it either. You have some wall papers to download for free though. It is also worth noting that the site has no videos but presents you with a number of graphics ingeniously crafted by the artists. The content on the site is designed with a clear plot. The account unveils in the form of breast expansion novellas. Some of the titles are split into several episodes. You can save these stories in PDF form on your devices. There is a limit as to the number of stories you can save per day. Stories on this site are updated a few times every month. I couldn't trace a clear update program. They seem to be randomly updated as and when they are ready.
Models & Video Quality
The site presents narratives of erotic encounters between the characters that are beautifully presented in scanty dresses and even nude scenes. There is a special focus on breasts here. There are scenes depicting comic models sucking up man milk from some muscular dudes with large dicks. Several scenes also capture characters obsessed with breast expansion missions. Indeed, the first two letters of the site's name are initials for breast expansion (BE). They try to stick to the theme on most occasions. In fact, each of the models I saw in the graphic drawings had exaggerated boobs. Girls can be seen in domination scenes, as they tie up dudes and pull them around like goats. The dudes are in submissive mode too as their shafts can be seen pressing against their pants. There are some mystic scenes involving extraterrestrial characters in romantic pursuit of human models. Follow the numerous story lines that come in a series. You have several exciting stories of the models seeking breast expansion. Other storylines feature penis growth and hair development. Catch up with a wide range of themes that even include mental transformations and lactation.
Final Resume
Bestory Club is a porn site with a difference. We are commonly exposed to porn content that is preoccupied with pornstars and even more obsessed with instantaneous sex action that often makes little if any sense. Bestory Club presents viewers with carefully thought out story lines and a tinge of creativity. You are well prepared by the time you are ushered into the action scene. If you have a creative mind with a taste for a little imagination beyond our world, then you are set up for a great treat on this site.

Back to the best pay porn sites or check these awesome porn review sites for further info about this one.
| Review Site | Evalutation | Trial Price | Monthly Price | Yearly Price |
| --- | --- | --- | --- | --- |
| | | | | |
| | | | | |
| | | | | |
---