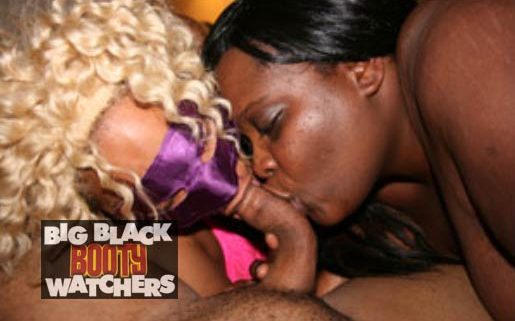 Intro
There are watchers on walls, and there are watchers on the streets. The watchers of the BigBlackBootyWatchers are none of those – these guys are not guarding the realms, instead they are hunting for booty in the United States. As you can see on this site, they are quite fortunate and talented, because they have a long list of enlisted Black girls with large booty.
The site has been online for a long time, though the updates seem to be quite rare nowadays. However, you can still find some extras here, in the form of an expanded access to the six other sites of the RemedyEntertainment.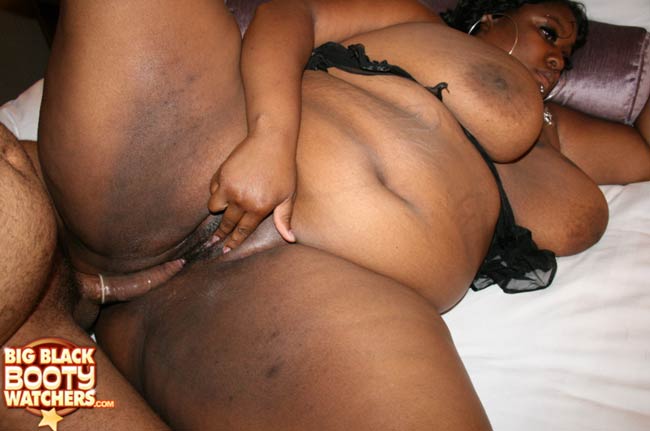 Website Layout
The page where you arrive after clicking on our link to the BigBlackBootyWatchers is very simple, and to be honest, it's a bit way too plain. You will see a logo on the top, and a menu under it. This is just a tour page, so you have limited options: you can view some of the models by clicking on the "Top Models" button, and you may also take look on the videos listed lower. Under the banner, they list a few scenes, with thumbnails and descriptions, but you may also find the features of the site listed, such as the mobile-ready interface, the bonuses and the models – there are 162 different BBWs appearing on the site. On the left of the tour page, you can find the site's list too.
The members' zone isn't much different, you have to settle with the site being as it is. You can't access too much navigation options, apart from the menu, barely anything is available. The models' index isn't much help either, but it's still the best bet to navigate through the collection.
There are streamed videos on the site, and you can also find a selection of download options too. The stream is fine, and since the videos are not in HD, you will find the in-browser viewing to be a fine option without much lagging and loading issues. Those who prefer their porn videos downloaded will find the regular options in there, as there are the usual file formats in use. Since the site is mobile-ready and the videos are not exactly big files, you will find it also quite easy to enjoy the collection on your smart phone or on your tablet PC.
When it comes to photos, you will find a lot of those too. Though the main niche of the site booty and hardcore sex, there are some modeling shots, which feature these hot BBWs as they show off their fine assets. You can watch them naked, and you can find photos of the actual intercourse too.
Models & Video Quality
We are sure that this name tells you everything about what you might find here: there big Black girls with huge booty, you should watch out for. They are all hot, and if Black BBWs are your thing, you are going to love them very much. You will find here some fine pieces of big women, and as you might have expected it, these girls are going to make you horny and satisfied for quite some time. They are not professionals, at least not all of them have a pornographic career behind her big back. Some cuties of the site are semi-pros, and you can find them doing the nasty in several videos. They are naturals, those big boobs are actually theirs, and there are no implants or whatsoever in them.
However, you are here, because the site has a catchy name, and it says "booty" too. Well, the girls' booty is awesome: their ass is huge, fat and though it's not easy to find the hole between the halves, but these guys manage it fine, such you can see these hot ladies getting banged, while their fine booty just waves and bounces up and down as they get drilled.
The BigBlackBootyWatchers offers a selection of porn videos which come from the almost amateur type. You will certainly see that too: these scenes are not studio made. In fact, they all have that kind of style which makes them quite easy to mistake for hardcore home-made videos, as the lightning is natural, the stages are not existent and the sex is captured from the guy's point of view. Those who enjoy watching heavy sex will appreciate this compilation, as fucking these big hotties require a different approach, which gives the whole fuck-sessions an edge that no other site could show. Since the guys are mostly Blacks, this is also an ethnic-sex collection so in case you are turned on by Black on Black action, and you don't mind if the girls are huge, then you are more than welcome to watch these videos.
The videos are just happening, they don't feature any particular scripts or storylines. The girls get fucked, because they came to have sex with the guy behind the camera. It's not reality porn, so don't expect to find here girls acting like they didn't know what's going to happen, in fact, they are quite eager to show off their big body, shake their phat ass, and make their partner happy, and utterly satisfied. The sex is always vaginal, though there are many threesome videos from the BGG type, so those give the collection a fine diversity.
Final Resume
The guys really seem to love their BBWs, and the sex is always hard and juicy. If you like to browse through hardcore porn, this site is good choice, as the membership grants you access to a few additional portals. They are all covering hard sex, and they are mostly all about big juggs and great booty – Blacks and Whites alike.
"The website doesn't accept new members. You can take a look at: MYEBONYGF"