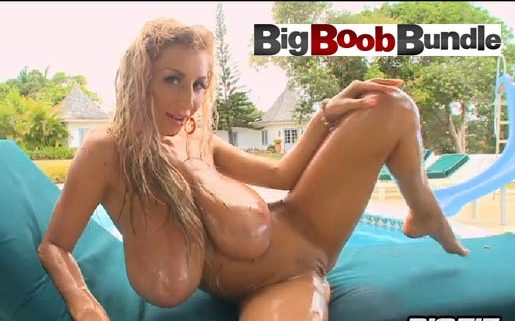 Intro
The BigBoobBundle is a mega-site, where you can access 33 soft- and hardcore porn sites' content, mostly focusing on models, who have big to mega-size tits. These hotties are really something, and if big breasts are the things you worship, then this website is going to satisfy all your needs. The content is mostly exclusive, and there are sites in the network which still update, so you can expect new content arriving.
Also, the studio is always on the lookout to for new talents, and its successful in it, so fresh girls are regularly introduced. As there are new videos, the quality won't be an issue. Overall, the BigBoobBundle seems to be a good bargain.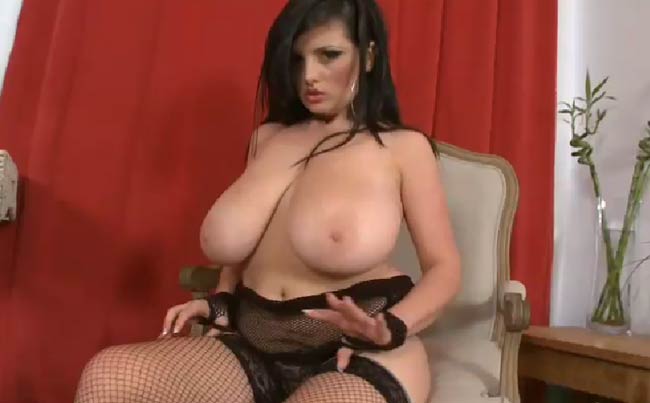 Website Layout
You may have encountered some of the sites of this bundle, you might have a hint about what you can expect – now, you should forget that, there is more you might anticipate. The tour will get you in the mood, as there are large boobs flashing all over the place. Watch the trailers you wish, open some of the photos, then go for the real stuff. In the members' area the usual Score-site build is featured which may feel a bit less than expected. Some advanced tools should be better, as it's a mega-site, and it would be very important to have a comfortable navigation. Every feature of the desktop page is available on mobile devices as the site has a fine version for such machines too.
Never mind that though, because if you love big tits, you will start clicking all over the place and watch everything that comes to your way. The videos are offered in different qualities, and depending on their age, you might find here some nice HD flicks, and a bit poor SD videos too. The streaming options are good, there are different settings, and you can turn on or off the dynamic streaming too. In case you are looking for downloadable big-tits videos, you can find a lot of options. The WMV files are offering the SD resolution, while the MP4s may give you the best choices. You will be able to download the videos in full, or as five-minute clips. The download speed is fine, though DMs are not allowed.
You will find different quality photo sets too. In most cases however, they are all better than the videos. You can view them online, but the different-size zip files may offer a better experience after downloading and starting a slideshow.
Models & Video Quality
Most hotties here are Caucasians, though it's quite fortunate that you get to watch some cute ethnic models too, as there are Asians, Latinas among the performers. Also, there is another level of variety, which is based on the models' shapes: there are full models, and real cuties with tight body and nice shapes. It doesn't matter which one you prefer, there is more than enough of both of these types. But girls like Angela White will make you interested in the content, that much is certain.
Angela is a hot chick, who started her porn career back in 2003. Now she is near thirty, but she is stunning, and her juicy boobs are things to worship. Well, Angela has big tits, but if you are looking for mega, then the Minka is the model you need: her boobs are way bigger than her head, and she isn't a fatty – tight body and mega breast, what else you need to get turned on? If you aren't in the mood for mega and huge, then the fine breasts of the Eva Notty will satisfying for your needs: she is tight, and her tits are on the lower end of big, but they are still not medium! This site offers an amazing variety of sizes, age and appearance.
The videos are coming from 30+ different solo sites (there are some non-standalone series too), and as you will find it out quite soon, these girls really know their art. They will show you those fine tits during some teasing sessions, and if you like they wet, you can give that to you too. Also, apart from the show-off scenarios there are girls who do more: they masturbate for you and while they do so, they make sure that you get to see their breast really much. Naturally, for most of the porn watchers, the straight hardcore videos are the most interesting, and there are quite much of those too. These are usually situation-driven porn flicks, with one event leading to the hardcore stuff. As you might expect, the girls are teasing their man's cock with their breast, so there are hints of tit-fetish too. The hardcore part is quite regular, vanilla vaginal penetration, with the intercourse usually ending with a cumshot on the girls' tits.
Final Resume
The BigBoobBundle is really one of the biggest big-boob porn collections online. If you are into tits, or you have a fetish-like fixation on those, then you are going to love this collection very-very much. There are not bonuses, but with more than 30 sites' content you wouldn't even need it.
Those who like to watch hard sex, or love to watch girls playing with their breasts will certainly love the videos of this portal. There are HD flicks added nowadays, and the photo sets are also quite amazing, so you should really take your time and explore this fine collection fully.