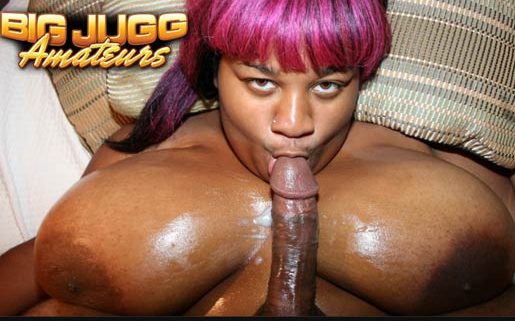 Intro
On the BigJuggAmateurs you can find another fine collection of big tits porn, and if you like what you see, you might come to the conclusion that it might worth a try. We have inspected the site for you, and what we found is a bit double-edged: there are many hot videos here, but here seems to be a very slow update schedule.
The videos are coming in a semi-pro form, and the majority of the collection features actual amateurs, from the BBW category. On the other hand, the content is exclusive, and your membership on the BigJuggAmateurs grants you access to six niche-focused websites.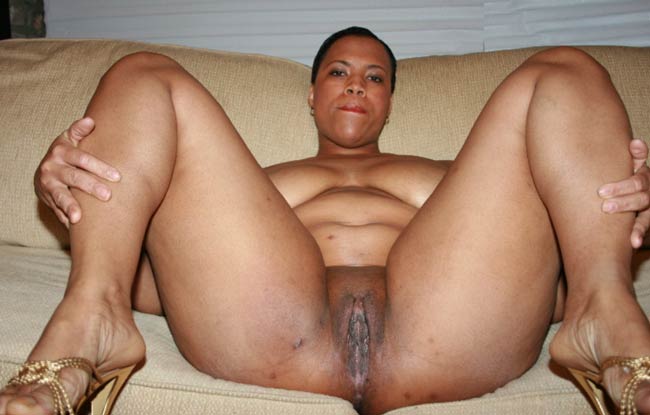 Website Layout
There is a black-colored page welcoming you when you go to the BigJuggAmateurs, and it's in accordance with the Black-focused content of the site. The logo of the site is on the top, and though it's not a big thing at least you know where you are. Only a few options are working, so you have to settle with a cheap and fast tour: view the listed scenes' description and take a look on their thumbnails. You can also view some of the models. We recommend that you check the list of the included sites, as you can view some fine things there, and visiting them might actually help you to decide whether to join or not.
There was one thing that pissed us off: when we opened the site, it tried to open another portal in a popup. We are blocking such windows, but it's not a good idea to lure visitors… only to make them go away. The members' zone has the regular menu options, which isn't much, but the collection here isn't that big that you should feel a need for search engine or keyword tags.
The videos of the site are listed throughout the page, and you will be able to pick any of them. As a bit of advanced tools, probably the model database, the girls' list is what you should use: open it, if you find a chick you find intriguing, open her profile and watch her videos. Every video is available for streaming, so you won't have any issues with watching the flick online. We must say though that they are not HD shots, so the quality might be a bit lower than you might have been used to. The download options are not much, but at least there are no limitations, so you can save everything you like.
You can access some photos too. Their quality is fine, the overall photography is good, but it's not professional, so don't expect too much. Nonetheless, they're worth a check.
Models & Video Quality
The BigJuggAmateurs offers you over 100 different models, showing off their assets and being fucked in front of the camera. The site's title is probably enough to make you interested here, and if we break it down, you can see that it perfectly matches the site. The "big jugg" means that there are quite big breast in there, and if you have already opened the site, you may see that it's totally true for these women. They have huge breasts, and they seem to like it when they can show it and even get their share of fucking. There are some really big juggs: from 36H to 50DD, and this is just the top of the iceberg.
You will find here mostly Black performers, but there is some equity here, as the site offers a fine selection of Caucasians, Latinas, and mixed girls, like the model called Harley Quin. The 'amateurs' part of the title also seems to stand, because these BBWs are not the type you may found on other porn sites. We believe that they haven't been into porn too much, and they have been doing business for the site only. Some of these hotties may have continued on the track, but we really doubt that they get far. Not because they couldn't or they don't look good, but this site isn't well-known, and the guys weren't putting too much effort to actually make a good reputation for the girls.
These videos are really home-made. We don't think these guys had a studio, because almost every scene takes place in the same room. There are no spotlights either, only the normal lightning is used, and they use it only barely, so the videos have an intimate, yet shady feeling about them. The movies here usually start with some talking, the girls are warming up, and since most of them are real amateurs, they really need that time get ready for what's coming for them. A few videos even feature some voyeur elements, as those feature the time when the girls take a shower. The overall collection is really exciting, and though it's amateur porn, the sex is quite intense. You won't see the guys caressing and teasing the girls too much, as soon as they are wet enough they go on with the hard stuff. For some viewers it might be a bit disappointing, but the guys are using protection, so you can see condoms in use here.
Almost every video feature tit-jobs, so this ensures that you get the level of excitement you seek when you watch these videos – and they add a good fetish element to the collection. The scenes end with cumshots, sometimes to the body of the girl, sometimes it's a facial, but there are many occasions when the guys aim for those big juggs.
Final Resume
The BigJuggAmateurs is another RemedyEntertainment website, which means that you are going to watch here a large selection of porn videos, coming from an amateur group. However these videos are quite astonishing, because they offer real hardcore excitement for those who like big Black girls, and don't care if there are other ethnicities present too.
The collection is fine, though it's not big. If you have finished watching the BigJuggAmateurs's videos, you should check the included sites, where you can enjoy some lesbian action, face-sitting a lot more juicy niches, all related to BBWs.
"The website doesn't accept new members. You can take a look at: MYEBONYGF"