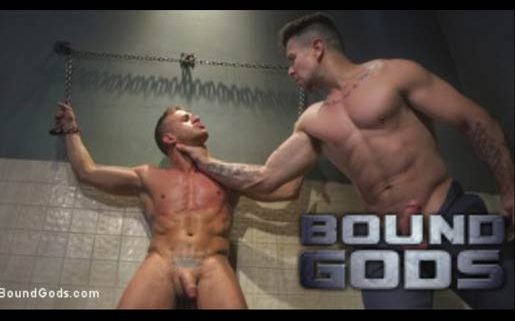 Intro
BoundGods, a BDSM niche site created by Kink, is designed for individuals who love to see well-built men and endowed men performing slavish sex acts. You will come across videos of gay men willingly engaging in various subjugation scenes. With a compilation of more than 250 videos and photos, you have more than enough content to savor.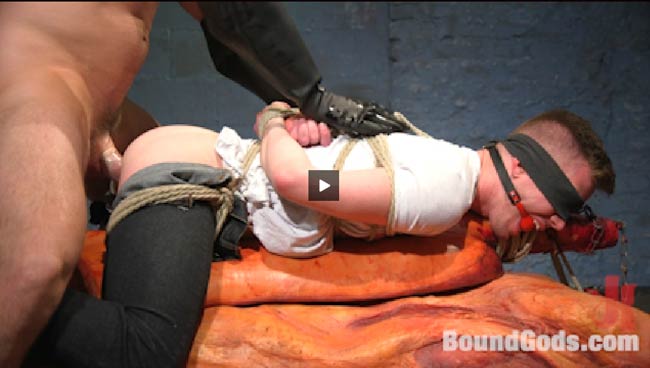 Website Layout
BounndGods is designed and built in a simple to navigate way like other kink sites. Videos are showcased on the main page and users can easily sort content using categories. You can dig through vids and models to find what you want. At the top of the site page, there is a menu layout with categories: sites, latest shots, models, partners, store, and support. The concise menu makes it easy to access any page. Members can log in directly from member's area while interested individuals can sign from Join Now.
What I like about this site is that videos are arranged in a single column that makes viewing very simple. The site also showcases other categories that are available for clients to choose from at the bottom of the page which includes links to other Kink sites. Overall the layout is decent just like other kink sites that I have visited so you can expect a good viewing experience.
Models & Video Quality
Most videos depict well-built men in slavish scenes. You'll see them get whipped and at the same time fucked for pleasure. While some of the models in the videos appear to be pros others appear to be amateurs, mostly American fresh guys. What I like is the creativity that was put into making the videos. It makes the viewing experience worthwhile the models in the video notwithstanding. If you are looking for real passion, BoundGods is the right site to check out.
Content is added every week so you can expect creative scenes and something fresh and exciting to look forward to each week. Videos are available in high definition means only you and other members get to enjoy the very best of BDSM scenes. And with multiple viewing formats available, you can enjoy the content online by streaming in-browser or downloading and watching on your PC. Oh, and there is an image gallery with a massive collection of pics for BDSM sex fans and aficionados.
Currently, there are four membership plans: monthly, quarterly, semi-annually, and annually. The annual membership plan gives you access to unlimited and exclusive videos as well as access to other Kink sites. Live cam shows featuring models in various scenes are available for an extra price. For its thrilling scenes and model, membership is definitely worth it especially if you are a fan of kinky and BDSM sex.
What can I say about the models? For the most part, the guys here are well-endowed and well-built. Their explosive energy comes alive when they get on scene to gag, whip, and fuck. Scenes are shot at dramatic places from the gym to the kitchen table to bedrooms and even dungeons. And the models seem to enjoy every of the action once the cameras start rolling.
Final Resume
For anyone who is enthusiastic about the idea of slavish and well-built men having sex in different creative locations then this is the place to join and with the kind of quality they offer, it is definitely worth your dollar to the last penny especially since there is always something new to blow your mind off including the opportunity to view some classic sex from their collection which has more than 10000 hours of video to choose from.