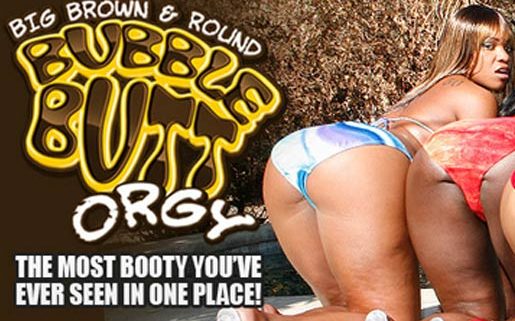 Intro
BubbleButtOrgy is one of the few great orgy sites around and it has been around the block for a while now. When the site was started, it did not look very nice. Things were plain and the video was of a low quality. However, a few years ago, the whole site was redesigned and upgraded and it looks a whole lot tastier than it has ever been before.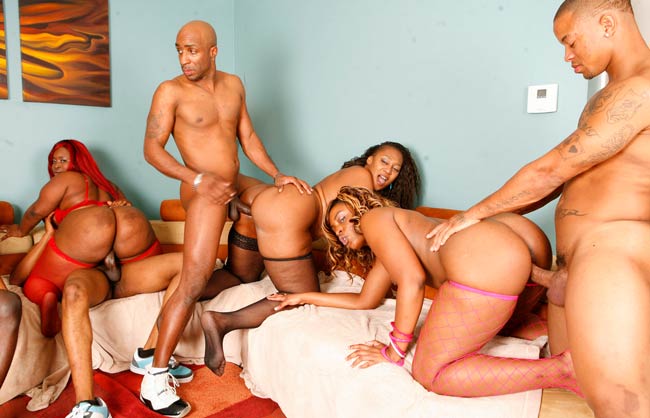 Website Layout
The outcome was one of the best orgy sites I have been to in a while. It looks awesome with a lot of hot sexy girls and a lot of hot guys just waiting to engage in unimaginable sex. There are icons and menus all placed well within view and the writing is legible. The site has a category list that makes it even easier for one to get the content he/she so readily desired. All these features I witnessed when I was in the free tour and I could not wait to enter into the members' area.
The site is also accessible via mobile devices meaning you can get yourself some group sex porn anytime and anywhere. Further, still, there are live shows scheduled at different times of the day which is a welcome suggestion because as we all know the best porn, is live porn.
Models & Video Quality
BubbleButtOrgy has a nice cast featuring beautiful looking models. Most of the girls are black and not only look good from the back, but are a sight to behold from the front with lovely boobs, a gorgeous sweet face, and a nice shaved pussy all ready to be fucked hard. The dudes, on the other hand, are also god looking and look like they can handle an orgy easily not with their well-built bodies and their huge penis. I had never watched a group sex scenes before but this site not only made me a fan of watching but also made me look for some friends to hook-up and experience the great feeling of it over the weekends. It is all a formula that is sure to work if you ask me.
The videos are pretty good, in fact far from average. They range between three different quality levels with the lowest option giving a resolution of 320×240 pixels with a bitrate of about 300kbps which is usually equated with standard quality in other sites. The medium goes up to 400×300 pixels with a bitrate of 600kbps. For the highest quality, the resolution is the same as with others but with a higher rate of 1.1mbps. That change causes a huge difference when comparing the quality. They can be viewed as Windows media or MPEG although I prefer the WMV to the MPEG. The downside of the site's videos is that they cannot be found as individual files and are broken down into mini clips running for 5 minutes each. The pictures can be downloaded as zipping folders. 
Final Resume
With the recent upgrade, we can say the site is pretty new and has room for growth. However, the bonus site gives access to 20 other sites and that makes everything worthwhile. For the bonus sites and the upgrade, I recommend the site hoping things keep changing for the better.
"This site is no more online. Have a look at ButtPlays"