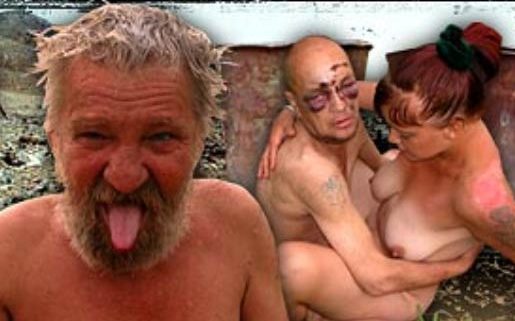 Intro
If you've never heard what a bum is, then I don't know which rock you've been hiding under for the past couple of centuries. To shed a little light, bums are practically people who have no homes, no jobs, no decent upbringing, no clean clothes, and no desire to make their lives easier. I know, right? How can these "bums" actually have a porn site, specifically targeted on their kind. Well, other than it being just production all the way through and that these guys are just older men paid to look like the bums aforementioned, it's just something that tugs on the kinks of some people.
BumsInAction is exactly that kind of porn site. These are bums that go down and dirty on several women with actual status, some might go as far as actual models slash porn stars, and then spread the nasty like it's some kind of viral epidemic. Of course, these women don't mind at all. After all, they've been horny all their lives. Activities in BumsInAction focus more on a given amount of mature women engaging in hardcore sex with strangers, that turn out to be bums. I'll have you guys know that if you're into porn that exhibit and glaze sweet love making, then this place isn't for you.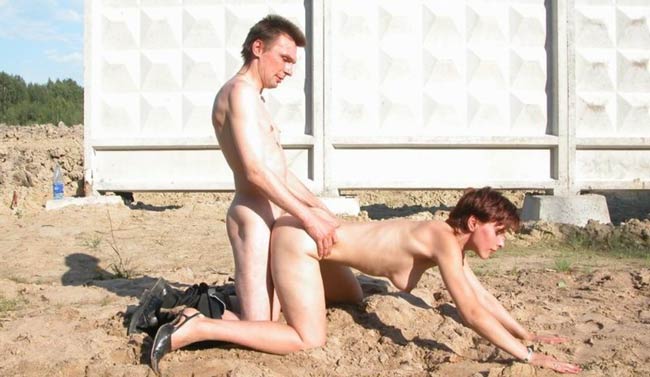 Website Layout
BumsInAction isn't a huge site with really high content number. What they do have is around 30 videos in WMV format which can be streamed online or downloaded to your respective computers and laptops. The site describes its videos as being high quality but that's not entirely the case. After all, the video quality they provide is kind of mediocre. It's practically a measly 320 x 240 resolution with a 600k bit rate. That resolution applies both to streaming and downloading so don't get your hopes high. Don't
Don't fret though, crisp and clear photos in hi-resolution are available for viewing in a number of photo galleries that correspond to their respective videos. These photo galleries can't be downloaded as zip files though, which makes it harder to save the photos, so you'll have to do the right-click sort of thing or you can leave it as it is and view it in a slideshow. On the bright side, I'll have you know that all the contents found in BumsInAction is exclusive. You won't be able to find any of its works in some other place or site.
For downloads, there is no limit to the amount you want to keep so go ahead and go crazy. Although the site has stopped its growth for the time being, there are enough movies to keep you interested for some time. Scenes for each video last for about 10 to 15 minutes but in a few cases, the video ends right before the famous money shot. That sucks but that only applies to a few videos. The rest are okay and really good. Because BumsInAction is a miniscule site, you'll be glad to know that it comes with 27 bonus sites under the "1 Pass For All Sites Network". The bonus sites include the likes of Dirty Ass 2 Mouth, Drilled Mouths, Spoiled Virgins, Creampied Sweeties, and many more. Just for the record and my peace of mind, I'll have to inform you guys that this isn't the place to find videos of erotic men and women caressing each other in the dead of the night. It is a site that features powerful, raw, hardcore, and dirty fucking.
Models & Video Quality
If I focus on the men, there won't be much to say since these men are what they're described in the site. They're bums, although literally, not in reality. These so-called bums are really just old men picked up from random (but certainly not just streets) places and casted to play as homeless men with no direction in life. Also, these men are old, like seventy something kind of old but you won't really notice that, especially with the way they fuck around.
As for the ladies, they're mature women, like I stated. They fall on the type that bend on the borderline of being chunky and lean. They're mostly tall since they're Europeans so don't expect cute kitties.
Final Resume
To be honest, despite the raunchiness it depicts and portrays, BumsInAction did entertain me in a certain way. It looks like it's made up of cheap thrills and the like but it's a very good cheap thrill. Of course, you won't really like it if you're into sweet love making since it mostly presents an array of hardcore videos focused solely on dirty, nasty sex that caters to activities like deep throating, blow jobs, hand jobs, and intense bordering on fervent fucking.
To top it all off, not many people are excited about the fact that they will be watching dirty old men going down and nasty on different types of women. As for me though, I thoroughly enjoyed engaging in a different kind of porn. It's totally unique in an odd way but nothing that will keep me on the edge of my seat, unfortunately. You know how some porn can get weirdly paced sometimes.
Other than that fascination, I was quite disappointed at the video quality they provided. They weren't very nice and the updates are mildly slow. There are also no portable formats so it's hard for some people who'd rather watch it from the comforts of their mobile phones and tablets. Besides that, you'll be glad to know that there are a number of extra bonus sites to look forward to and they most definitely will tackle different niches so that's something to have in mind.

… or check these awesome porn review sites for further info about this one.
| Review Site | Evalutation | Trial Price | Monthly Price | Yearly Price |
| --- | --- | --- | --- | --- |
| Bestpornpay.com | N/A |  N/A |  N/A |  N/A |
---