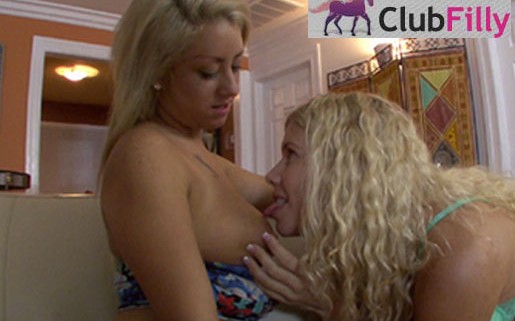 Overview
ClubFilly is a really good site, offering you girls only videos with juicy and somewhat hardcore lesbian sex featured. If you don't like to watch videos where there are dicks around, and you appreciate the scenes here, where you can't see any penises, only in the form of dildos and strap-ons. The scenes on ClubFilly are produced by the Filly Films studio, that makes only lesbian porn movies, and the videos you can find here are all available on DVDs. The quality of the videos is varied and apart from the older scenes, you can find here a large compilation of scenes offering you 720p and 1080p quality. All girls you can find here are pornstars, professional women working for the Filly Films. They are looking great; many of them have natural bodies. There are usually two kinds of girls here, according to their roles in the situations: you can see here real cuties, which are playing the girls' role, and there are the man-like chicks that also look great, but they are more masculine. The scenes, since they are taken from the DVDs are all scripted and if you are interested in the whole story, be sure to check out all scenes from that particular movie. If you buy a membership on ClubFilly, but you find yourself interested in other kinds of porn, you are in the lucky position to have access to more than 40 other sites. That's because the ClubFilly is part of the Pornstar network, that is one of the biggest networks online, offering a large number of hardcore porn videos covering a wide range of niches, from the softcore to the heavy hardcore. As a member on ClubFilly, you get an ultimate pass to all videos of the network, which means over 65,000 porn scenes to watch, from 179 different studios. If that's not enough bonuses for you, you should get yourself a shrink.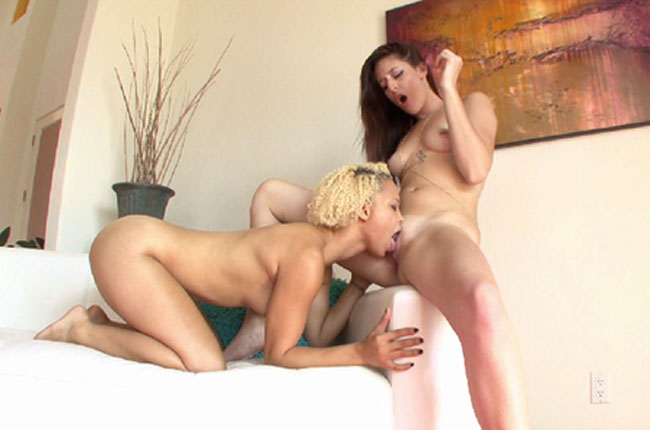 Design & Features
The site looks really good, and it's one of those sites that are good to look at. The design is solid, and the layout of the tour page is very easy to navigate. The tour offers you thumbnails and some trailers, so you can check the actual content too. It seems that the ClubFilly itself is not optimized for mobile browsers, but the members' area is, because the main site of the PornstarNetwork has a mobile version. After registering you automatically redirected there, and if you login you also arrive at the hub page. To narrow down the videos' list, the site offers you some options, like a search engine and keywords tags. As a member of ClubFilly, you can build up your own collection of lesbian porn movies, since you have unlimited download access to all videos of this site, and you can save the videos in various resolutions. The online player is fast, and it won't cause any troubles for you when you decide to watch the scenes in the browser. The videos are all published with galleries, containing photos and video captions alike.
Girls & Videos
The girls you will find in the videos of the ClubFilly are all nice lesbian cuties, who are performing soft- and hardcore sex with their girlfriends. These girls are amazing, and thanks to the improving quality, you can see their body in its full glory. The models of the ClubFilly are natural pornstars, and if you take a look at them you can see that there are hardly any modifications on their bodies. They have round, firm tits, tight body, and wet, well-shaved pussy and ass. Among the models, you will find actual lesbians, who possibly prefer girls in their personal life too, and in difference with the bi-curious pornstars, they only perform in lesbian movies. These girls are hard to recognize, though if you are a person who know the stereotypes about the lesbians, you can easily decide which girl is full-scale lesbian. You will find it that the girls are looking great, and while there are some long-haired cuties, you can see some more masculine girls with short hair… they indeed represent the basic stereotypic picture we usually have about lesbians. There will be some interracial lesbian action too, because there are also Latinas and Blacks, and among the models you may find a few amazing Asian cuties, and there are not just Japanese girls, other ethnicities also represented. The girls are varied in their age too, and while most of them are fresh chicks, there are some gorgeous MILFs, that you would certainly like to fuck if they weren't lesbians. There are a grand total of 530+ scenes on the ClubFilly. Each of these scenes originate from their respective DVDs, which are usually feature series of the Filly Films studio, and they usually tell a story, so you can expect some talking in them, but the girls get on with the sex pretty soon. What they perform is really exciting, and they seem to be enjoying it, and though it's hardcore porn, there is some sensuality in it… there is possibly nothing more arousing than watching hot girls engaging in beautiful, hot love. There are some softcore scenes too, where they usually just lick and finger one another, but the majority of the collection is hardcore, and apart from the natural ways of pleasing, there are strap-ons and dildos in use, and the insertions are not just vaginal, anal sex also takes place in the movies. If you like lesbian sex, it's certain that the scenes will keep you busy and aroused for the time being.