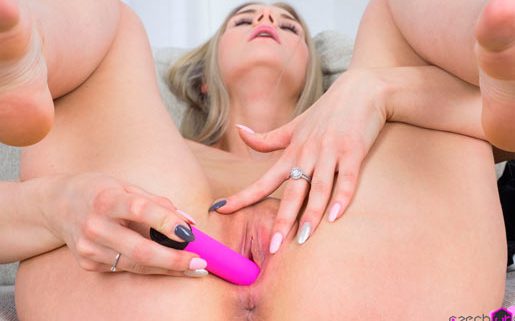 Intro
An amazing hardcore porn site, CzechVRCasting is presented by the MentalPass Network and is one of the VR sites from the CzechVR sub-network, which includes CzechVR and CzechVRFetish. With the sexiest Czech bitches to grace these sites, CzechVRCasting has an immensely talented pool of sluts who cast a spell on your mind as well as dicks, and ensure that your cock gets its round of applause at the end of a hard jerk-off session.
The premise is simple. The sluts are supposed to strip, and show what they can do, and in turn, make the guy cum hard so that he is satisfied and casts her for the next porn movie. And the guy the bitch is seducing is you, for these VR porn videos feature a host of technological features that normal porn sites do not provide.
CzechVRCasting is an amazing site, and we vouch for this after having checked out this site thoroughly. To help you understand why this is so, we have put together this review which highlights the features of CzechVRCasting, the design elements, and ending with a discussion about the beautiful Czech cunts it boasts of and the videos that display their kinky nature.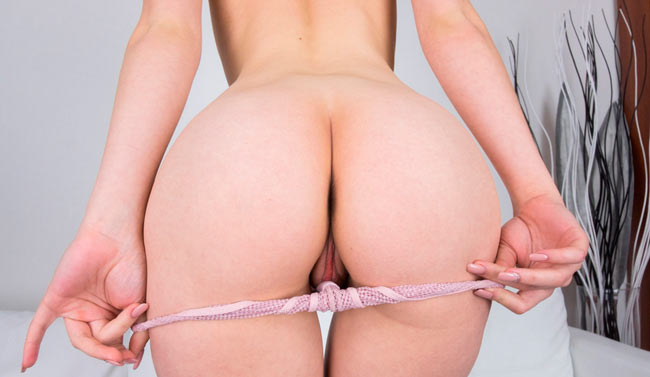 Website Layout
If you have had the chance of experiencing CzechVR, then you will find that CzechVRCasting is no different, and both have a very similar design. The only difference between the two sites is that they have different colours to accentuate the key aspects and features. If CzechVR has a bluish-green tinge to its highlighting features, CzechVRCasting has used purple.
At the top, there is a grey strip with stats about the CzechVR network, indicating the number of videos that the site possesses, and the number of videos in each sister sites. At the time of writing this review, CzechVR network had about 286 videos with CzechVR leading with 142, followed by CzechVRCasting with 75 and CzechVRFetish with 69. However, these numbers are only expected to increase as there are weekly updates on all these sites.
A black strip houses the tabs, linking to Home, News, How to Watch, Member Login and Get Instant Access. The Get Instant Access box is purple in colour. All porn videos on CzechVRCasting are best enjoyed with a VR gear, such as Oculus Rift, Vive, Smartphone, Gear VR or PlayStation VR. They offer you a 3D stereoscopic view, binaural sound, 180-degree range, a moving camera to check out every minute detail. Additionally, the videos are recorded in a POV format, so you feel you are in the midst of everything unfolding in front of you.
As mentioned earlier, CzechVRCasting features 75 videos, which are placed in a simple list, one below the other, for a total of 8 per page. The background in this section alternates between white and light grey. There are large thumbnail images, and a trailer to watch. One video is available for free viewing, and in this case, it is New Way of VR Casting, featuring Billie Star. We shall discuss this later in the videos section.
A brief description, the title of the video, duration and date of upload are also mentioned below the thumbnails. Other features include the best position to watch the video, the tags or categories and the best resolutions and frames per second for each VR gear.
Models & Video Quality
Your most eagerly awaited section is here, and we shall describe the sluts featured and how their videos complement their awesome assets and performances. First, let us check out their assets. One thing you must contend with is that the bitches are Czech, for that's the specialty of this site, let alone the VR format it has adopted. Occasionally, you may find a cunt from another ethnicity.
Czechs are famous for their kinky and sexual outlook, and are among the most sought-after ethnicities for porn videos. The bold, beautiful and sexy cunts show no hesitation to show off their immensely popular and awesome assets, be it their breasts, nipples, trimmed or shaved pussies and tight assholes. There are no ways to describe these awesomely sexy bitches, for their sultriness needs more to be seen than described. However, for the sake of this review, it makes sense to give a brief description. You are sure to have your cocks straining to rip your pants out and seek the freedom.
The bitches have outstanding breasts, something you will want to fondle and grope day-in and day-out. The nipples sit wonderfully on the boobs, at the right place to allow you to suck them hungrily. The trimmed and shaved pussies and pink cunts are ever ready to eat a cock, while the tight asses are eager to be invaded and ripped open by monsters.
Check Billie Star featured in the free video on CzechVRCasting. She has an awesome body, which can make you go crazy when she strips naked. Having arrived for an interview, she is required to strip, seduce and show how she gets fucked. Upon entering the room, she has to indicate what she is comfortable with, like anal, blowjobs, etc. This 30-minute video shows how sexy Billie is, and the sultry manner in which she strips naked, gets fucked on the table in missionary position and takes the cock deep into her tight asshole on the yellow couch. Porn gets a new makeover with all the awesome contents that CzechVRCasting presents.
Final Resume
Let's conclude this review. We are not sure if you have got your cocks wagging, but one thing is for sure. You will agree that CzechVRCasting is unlike many other sites, even in the VR space. And what's surprising is that CzechVRCasting is as affordable as a normal porn site. With three membership plans, a monthly, quarterly and half-yearly plan, you are spoilt for choice. The half-yearly plan is the most affordable, giving you a 43% discount over the monthly plan. If you have a site which offers you awesome porn contents and is available at a very reasonable fee, is there any reason why you should miss out on this?

… or check these awesome porn review sites for further info about this one.
| Review Site | Evalutation | Trial Price | Monthly Price | Yearly Price |
| --- | --- | --- | --- | --- |
| Reviewsporn.com | N/A |  N/A |  $24.95 |  N/A |
---