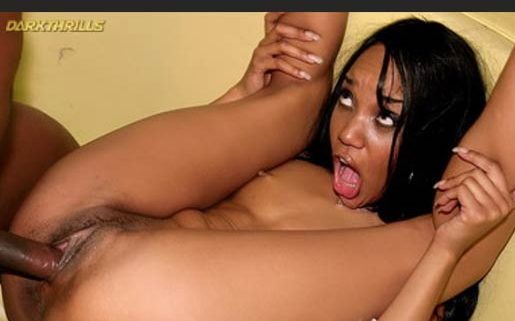 Intro
If you've never encountered ebony porn before, then you've probably been living under a rock for millenniums. Ebony has been a primary niche for some porn sites these days and you can't really blame them. These dark skinned dolls (which by the way, is what ebony means) will rock your world with their equally rocking bodies and feisty personalities. Don't even get me started on their skills as porn stars. Suffice to say, if you are into hardcore sex that involves ebony ladies, then DarkThrills will be heaven for you and your sexual needs.
These models have perfect, glistening ebony skin but they come in different shades of perfection. These ladies are sex masters and will perform the very best of blow jobs, hand jobs, anal fucking, pussy licking, lesbian loving, a different number of orgies, double penetrations, motor boating, and much more. They aren't just there for show with their bombshell figures, they are also there to satisfy your needs as a viewer. DarkThrills has been around since years ago, 2003 to be exact. Sextronix has brought us this little piece of heaven masked as a porn site, along with their other equally famous porn sites.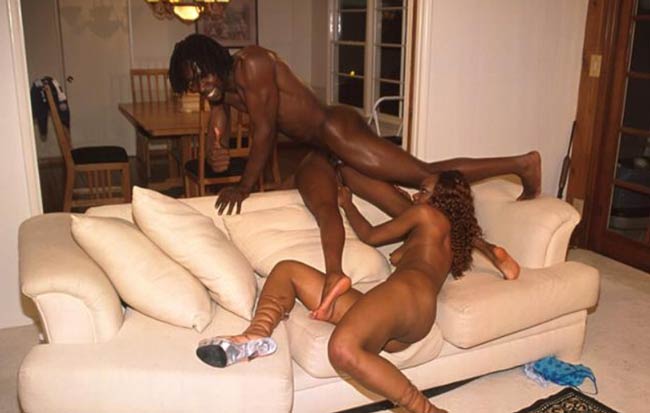 Website Layout
DarkThrills has been around since 2003 so it does not come as a surprise that this porn site has one of the largest collection of photos and videos. With almost 500 videos to boast about and an average of 70 photo sets, which contains 100 photos each, it will take you months to finish viewing everything. As of the moment, there are high definition videos available for streaming and downloading but not everything, unfortunately. Older videos have lower specs but are still pretty watchable. Newer videos can be streamed in 1280 x 720p or 640 x 480, whilst older ones can only be watched with the latter.
Downloads, on the other hand, will give you three other options. One is at 1920 x 1080 (4300kb/s), the other 1280 x 720 (2200kb/s), and a lesser 480 x 270 (880kb/s). All may be downloaded in a mp4 format (.mp4). Each video is also corresponded by a photo gallery containing photos with very hi-resolutions. These photos are taken by professionals so they're very well put in most cases. Each gallery contains about 100 photos each, sometimes more. Photos galleries aren't just partnered with videos though since some of these photo galleries can be found outside the comfort of scenes. The quality remains the same, though, most of the time, which makes it even better. These photo sets can be downloaded in zip files or you can just view it as it is: in slideshows.
Also, since Sextronix is a large enough site, as soon as you become a premium member for DarkThrills, this will give you easy access to a number of extra sites, which are considered bonuses, under the network coverage. That's tons of other porn sites to ogle at and be awed; because what is better than more hardcore sex to watch and more girls to salivate on? If that does not make you hard, I do not know what will.
Models & Video Quality
The girls in DarkThrills are what you'd expect in a site that is primarily centered on ebony ladies. They are beautifully slathered in their natural ebon skins and they are gorgeous, to begin with. They vary in sizes, some lean and some a little chunky. They don perfect butts and their tits come in many different shapes. These are girls are the kind of girls that will leave you breathless even after many rounds of intense fucking.
DarkThrills' girls are a mighty piece of fine work and they are usually fresh. Of course, age does not really matter when you deliver the highest caliber of hardcore sex. These women are so good at what they do – be it by giving head or hand jobs. They're quite skilful at lesbian loving. They love to bend over and offer their ass to whichever cock is available. Their legs easily spread out and their pussies are always ready to go. These ladies are serious lookers and are even more serious players in the game called sex.
Final Resume
DarkThrills has become a go-to porn site for me these days. Not just because of the many hundreds of scene that are hardcore to the core but also because it's quite particular and uncommon. Sure, there are a few number of ebony sites being put together and progressed over time, but not every single one of those sites is worthwhile. I love how DarkThrills focuses more on the great sex provided by these wonderful and gorgeous women. They are perfect to look at and are even more perfect at what they do. They have quite the content and they host really hi resolution photos so that is a very bright factor for the site itself.
Although some of the scenes are not entirely exclusive to the site, there is still a high amount of videos that you won't be seeing anywhere else so it's not really an issue worth griping about. Most of these are high definition giving it a nice touch. Images itself are crisp and clear and are professionally done. If you're the type of person who prefers ebony girls over anything else, then this site is for you. Different kinds of ladies will grace your screen and give you the hottest piece of asses and action you'll only be able to find in this treasure trove.