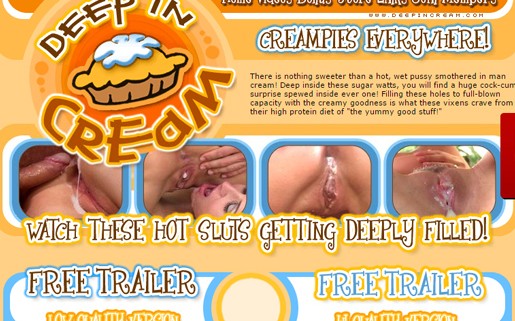 Intro
Today we will be talking about Deep In Cream, a website that is entirely dedicated to internal ejaculation and bareback sex. Deep In Cream is not necessarily catalogued as a fetish site, as creampies are a common theme in the porn industry so they are not a novelty or anything out of the ordinary.
Website Layout
Part of the Pornstars Networks, Deep In Cream shares the same website construction and design as the other 50 websites in the network, such as Doghouse Digital, Only DP, Lex Steele, and Silver Stone Video.
If you are familiar with any of these websites already, then it will be an easy task to adapt to the website layout of Deep In Cream. However, if you have never been a member of any of these sites before, or you have never navigated any of these sites before, or simply you are not a particularly proficient internet user, you have absolutely nothing to worry about, since the layout of all the Pornstar Network websites, including Deep In Cream are specifically designed with these aspects in mind so that learning to use the site is as intuitive as possible and easy to navigate.
Additionally, since we have already mentioned the Pornstar Network, membership on Deep In Cream, as is fairly common with all the other Pornstar Network sites, will grant you access to a number of other sites' content, provided they are also members of the network. All the videos have thumbnail previews of the videos and some of the main scenes to make it easier for the viewer to select the video they are considering downloading or streaming.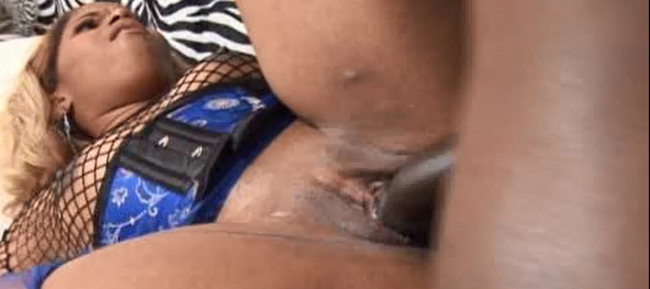 Models & Video Quality
All the videos and additional picture galleries are available for download in either MP4 or Flash format for the videos, and high-resolution pictures compressed in Zip files for the pictures. Both videos and pictures are good quality and good clarity so will transpose well on a mobile screen, or other mobile device, as well.
As the name suggests, this site is primarily dedicated to internal cumshots, so unless you are a fan of this specific type of pornographic content this website will not have a frightful amount of varied content because while the sex is leaning towards hardcore and there are a number of different types of scenes, from one on one scenes to MMF threesomes to anal as well as blowjob scenes, it is, after all, a specialized website that has a target audience in a specific niche.
The models do not follow a certain type, as they do on certain sites, so they come in all shapes and sizes and while the videos are not particularly glossy, they are not amateur by any means, so for those people who prefer creampie videos with more of a "home made" kind of feel, they will not necessarily find that here, but otherwise the content on the website is very diverse and stimulating.
The website has a good collection of videos and a very good range of videos comprised of approximately 100 videos of around 20 minutes each, and around 50 galleries of pictures with approximately 70 pictures each. While 20 minutes may not seem like much, we can assure you that all the videos are completely action packed.
Final Resume
We highly recommend Deep in Cream to each and every single person who enjoys internal cumshot videos that have a no muss no fuss type of style, without any distracting plots or pretenses that just cut straight to the sex, and, more importantly, the creampies.
"This site is no longer updated! Take a tour of the best 10 sex websites of the web!"