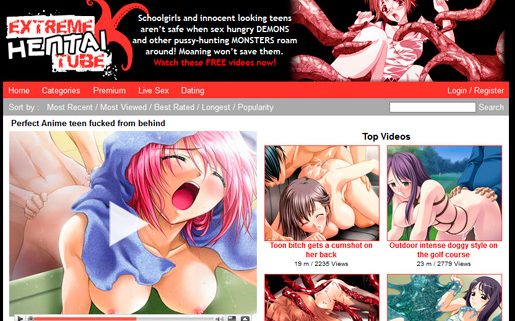 Intro
Perhaps the unique niche, hentai explores the realms of fantasy and combines animation and science fiction with impossible sexual practices. Loved by devotees and probably a bit misunderstood by the rest of the population. But it is a lot of fun and there is an awful lot of titillating hentai material on this huge site.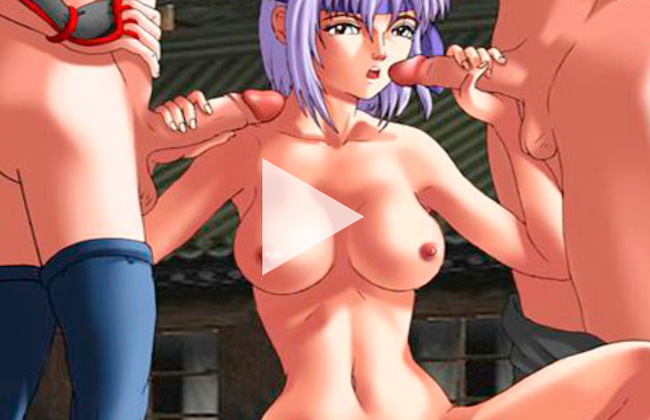 Website Layout
The site deploys a very simple approach, displaying a little thumbnail screen cap of each of the video scenes available on the site. The first page has 48 thumbs with an action scene with a few snippets of information such as the duration of the video and the number of times it has been viewed. This page is number 1 of 845. It is a very comprehensive site. Above the thumbnails, there is a content bar, which allows you to search according to 'Most recent', 'Most viewed', 'Best Rated' and 'Longest'.
When you have over 40,000 videos you need plenty of index options and this content bar comes in very handy in narrowing down your search. The videos are full of color, particularly with the maiden's hair that is always very bright and out of this world. The background scenes are vividly colored as well. The website can be accessed from any mobile device and it is very well optimized for the ultimate viewing experience.
Models & Video Quality
Let's get one thing straight firstly. The girls aren't real girls. They are animated creations that epitomize many a male fantasy. They all seem to have big round heads with huge bug eyes framed by a very pretty face. Their skin is flawless and their bodies generally make a barbie doll look shapeless. These anime dolls have incredibly narrow waists that somehow support round bulbous breasts with plenty of booties down below. They are generally hairless around the vagina and anus which display amazing flexibility to accommodate the largest alien weapons or huge multiple cocks found on deep-sea monsters. The monsters and aliens tend to be prodigious producers of cum juice that coats and drips all over the girl much to her delight.
On this site, you will find more than 40,000 videos in HD. All content can be downloaded if you become a member. Downloaded content comes in 2 different formats, including WMV and MP4. However, if you want to watch videos in a browser, you will need to have Flash installed. Most of the videos are of 20 min duration but can be half or double as long. This website also have an amazing picture collection with more than 100,000 high-quality and sharp images. One thing is for sure, there is enough content to keep you busy for a lot of time. 
Final Resume
If you fancy adult animation, look no further. With 40,000 videos to check out, you may never leave the site once you log on. Truly for those with the specialized taste, the site delivers all that you require if this is your special desire. There is a special one-day membership as well as a monthly subscription.
"The website has been closed, but you can visit HENTAITEMPLE"