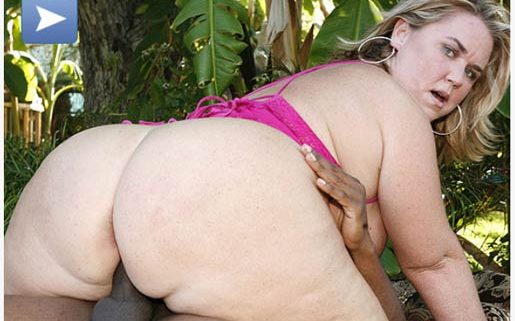 Intro
If you are looking for chunky beautiful and slutty women, then FatAndChunky is the site for you. This site features matures chunky women with big boobs and big butts in erotic hardcore scenes screaming with pleasure. They get hard cocks shoved in their asses, pussies and even in their mouths for magnificent blowjobs by different kinds of men.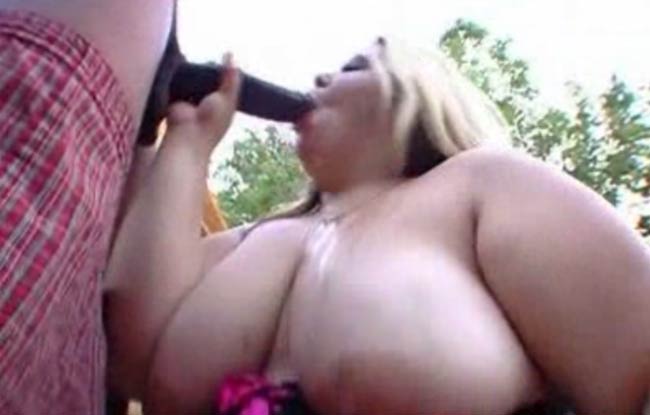 Website Layout
This site's design looks pretty much the same with the other sites of the lords of porn network which means is the very professional. The color blue theme used on this site makes it stand out as a very attractive site. Navigation around the site browsing the videos and pictures is very memorable because of the great design used to arrange the videos. The videos are arranged together with some photos below them and a little description to put in the erotic mood before watching or downloading a movie.
The site has two pictures of the highest rated chunky porn artist bellow the site's menu bar. This menu bar helps you to login or join the site as a new member and also helps you to easily go back to the homepage while browsing the content. It also helps you to easily access the site in the future through the bookmarking option on the menu. This site is also linked other sites in the lords of porn network and it makes accessing them very easy without having to log out on the site.
Models & Video Quality
This site features all exclusive content involving chunky women with big boobs and butts who are mature and under 40 years of age. These women are mostly amateurs who originate from American and feature in different indoor and outdoor scenes where you will find them sucking and fucking with average sized men. The videos that these women feature in are of high quality and they play at an average of 5 minutes per scene. These videos can be downloaded by the site's members at high speeds of up to 20mbps using cable internet and can be downloaded in different formats.
These formats include WMV, Mp4, and MPG which members can download which have different file sizes depending on which videos you want to download. The videos also stream well showing very clears pictures and you can navigate around a movie while watching it with options to pause and resume the video. The playback is also smooth and enjoyable.
Every movie here has a collection of photos that you can browse on this site or download the as zipped files or as JPG. These photos are shot in a semi-pro level of photography with no noticeable airbrushing done on them. The pictures are also very clear with good colors, clear images, and no lighting issues are present.
As a member of this site, there are three membership plans to choose from, annual, quarterly and monthly which you can pay for through the phone, online check, or credit card. As a new member, the site gives you a trial membership plan at very low rates to give you a taste of the site's content. Other benefits that you get from your membership include the chance to rate the videos and the models present here. You also get access to more than 6 sites including bubble butt teachers, big butt hunt, whore lore and others that are very exciting.
Final Resume
If you love watching weighty women swallow hard cock through their ass and pussies, then this is a good site to be a member of. Most of the other sites in this network also offer very exclusive content also with chunky women in different sex scenes that will turn you on watching them.