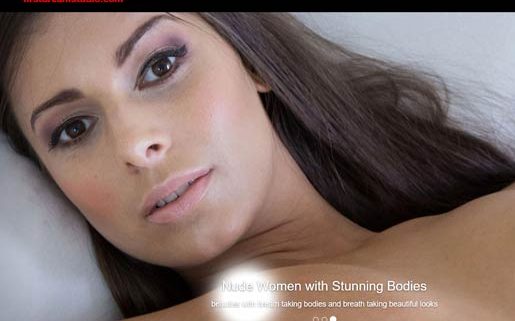 Intro
We males are very simple creatures, we see titties, a big plump ass and a wet pussy, we either hit that "like" button or follow that bitch back in her many social media accounts. Your overly attached girlfriends may not be impressed with that fact, but let's face it, we are pretty much wired that way. We are really uncomplicated like that. The old adage 'less is more' has never been beautifully portrayed than in this site we recently found to be filled with porn gold. The recent addiction we have here is for the many who has a penchant for watching women slowly strip off their skimpy clothes and parade their beautiful bodies in their sexy lingeries and ultimately, getting naked in front of the lens.
At FirstDreamStudio, they feature exclusive content that could satisfy your need for beautiful women revealing the wonders beneath their clothing and stripping down to their uber sexy lingeries, posing in the most conspicuous of places. But hey, you don't hear this fella complaining! We actually think it's sexy and arousing in a way, how they are so comfortable in their own bodies as they give us a glimpse to see beneath their beauty.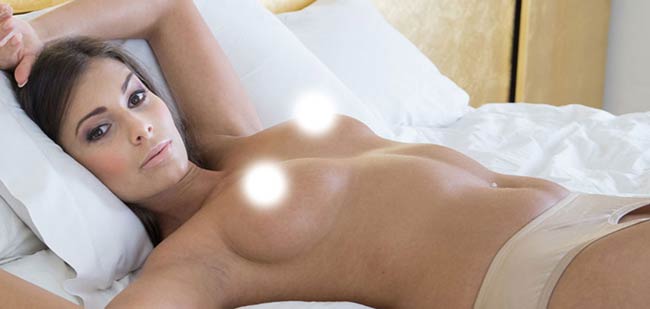 Website Layout
One thing we liked about the layout is that as you hit enter after typing FirstDreamStudio in the URL is that it is simply and neatly arranged in a way that is not an eye sore, which is common in most mainstream porn sites. The black background on white print is actually pleasant for most members and how the hyperlinks are in red are just as convenient to us. There are no menu bars where you will find the most frequently used links, instead there are narratives for the scenes they have featured. This is great for those who want a little bit of back story to get in to the mood.
FirstDreamStudio does not do videos where the ladies engage in sexual intercourse with male models, instead they turn into the rather tedious task of providing us quality pictures of the stunning female models as they go about their business yet remaining to be desirable in their lingeries and stockings, posing in the most sexy way possible. As you browse through the site and check the featured photos, there is no doubt in hell the images they have of the models are nothing but the highest in definition. FirstDreamStudios usually have sets of pictures per scene on average of 100 and these can be downloaded and available in a zip file.
You are guaranteed these personal and private photos of the models are all exclusive to the paid subscribers. FirstDreamStudio also made sure to cast both amateurs and the top models to ensure the members have a taste of nothing but the best of both worlds. Amateur or not, FirstDreamStudio is all about beautiful and sexy women strutting their sweet stuff in the sexiest lingeries or stocking and stripping down for the horny male population to see.
Models & Video Quality
So what does FirstDreamStudio have to offer us? We cannot stress this enough, but we have to make sure you understand what you have in your hands right now ladies and gents; only the most stunning and baddest ladies in the porn industry are found here. We have to admit it, the model featured this month is a total ten out of a fucking ten! Let's get to know her shall we?
Only in FirstDreamStudio do we meet the bad ass and brunette Lia. Her beauty is incredibly string we can't help but stare into her deep brown eyes as she poses in different places around a modern house lit in a way that does nothing but accentuate the beauty that is her scrumptious body. She is also a top model in Europe and we feel rather blessed to be given the chance to be in the presence of greatness in the form of Lia. Her body is all natural and is truly captivating in her C size cup and standing tall at 5 feet and 6 inches. No photoshop is needed to show her beauty as it is all natural and have never undergone any plastic surgery. Now that is one hell of a fine woman indeed!
FirstDreamStudio features Lia in a couple of scenes with galleries amounting up to an average of 100 photos. Some of the galleries include her smiling meekly as she poses by a window, with the light of the sun making her look like a total goddess in a white spaghetti strapped top, a skirt and a pair of white lacy stockings. There is also a scene where she is found lounging
There is also a scene where she is found lounging in a red sofa and wearing pink tube dress, sporting the same white lacy stocking and high heeled shoes looking very comfortable that we can't just help but let the raging monster inside our pants out and beat the fucking meat silly as we look into Lia's beautiful brown eyes. There are more though, and we were lucky enough to catch a glimpse of her in a bustier and tights, also with Lia lying in bed, titties all over the place with only nude panties on, and Lia stark naked as the day she was born and sporting a messy ponytail that did her perfect face justice. There is also a 7 minutes video of her taking a luscious bath that can be either streamed or downloaded in high quality, or a less heavier size for your portable devices. If this doesn't entice you to subscribe now, then I don't know what in God's name ever will.
Final Resume
FirstDreamStudio is perfect for the men who prefer their women in sexy lingeries and strutting their stuff, and eventually giving them the goods by stripping down in that extremely sexy manner of theirs. The content in this site is exclusive, so that's a good investment if you are planning to give this one hell of a site a chance.
We also had the chance to check out the next vixen to grace and be featured in the home page and we assure you she is just as hot and stunningly beautiful as Lia. So what are you waiting for, check out FirstDreamStudio now!

… or check these awesome porn review sites for further info about this one.
---