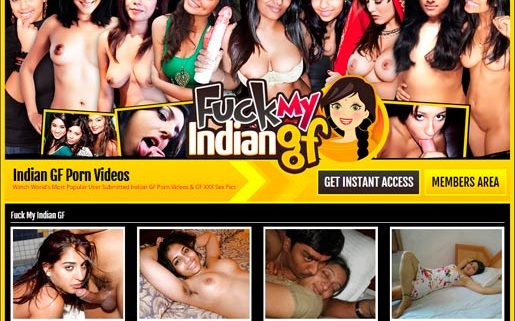 Intro
Are you bored of watching the same old boring monotonous porn videos which are offered online? Perfect camera angles and lighting turn you off rather than doing the trick for you? Are you tired of watching porn video clips filmed from written scripts with directors and cameramen giving orders? Are you now in search of homemade and self-submitted natural options?
Some porn sites offer amateur homemade and naturally shot porn videos but they are not good at doing it. Their offerings fall short of expectations. It is either they feature content purported to have been homemade or they film professional models acting out clips with scripts written to depict homemade scenes. The challenge is that such clips always appear too artificial and not natural.
FuckMyIndianGF is a porn site filled with the hottest Indian women featuring in exclusively homemade porn videos. That excites you, isn't it? If the little bit of information excites you and you want to know more, then be sure to read this in-depth review of the fabulous porn site.
Website Layout
You will truly love what FuckMyIndianGF has done with the layout and design of its web pages. It is extremely cool looking and quite trendy. The creators of the site desired a simple design and have managed to attain the desire quite well. You will love how everything is placed well on the site without any form of clutter. The thumbnails of the videos are just the perfect size and they really come out on the tour page where there is a big load of content.
The color scheme of the site is just phenomenal and Indian. The creators chose classic colors of the Indian city, Mumbai's iconic taxis of black and yellow. These colors work very well with each other and truly make the porn sites content pop. The grid arrangement of the videos is very effective and you can get to the video of your choice by scrolling down the site. The thumbnails of the videos are large enough for you to check out the kind of chicks to find and their amazing assets.
FuckMyIndianGF offers about 4500 porn videos. The videos are all downloadable. There are several formats you can choose for the download and some of them are MP4, MPEG, AVI and even WMV. The quality of the videos is quite decent considering several of them are shot on mobile phones. The highest resolution of the videos is at 640 x 480 @ 750 kbps. You can also view the clips online via the embedded flash player. The site also offers about 322 photo sets with each containing about 15 photos. The images are in hi-res with a resolution of 1024 x 768.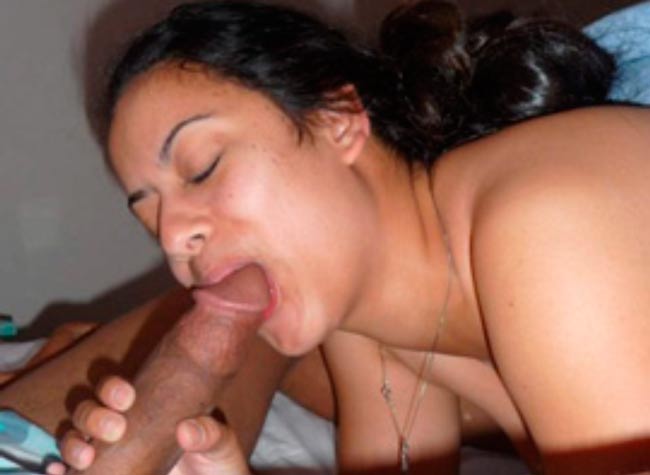 Models & Video Quality
This is the part of any porn video site's review which guys read quite intently and thoroughly. So, without further ado, you should be told everything about all the sexy booties you will get access to when you join FuckMyIndianGF. You should be told firstly, that the site is filled with the hottest of the sexiest Indian chicks. Your cock is going to be super hard when it gets to see what is in store for it. Literally, every girl on the site is so hot and gorgeous that they will surely make you cum in your pants instantly.
The girls all know what they must do in bed to give their man the best time of his life. The girls have no boundaries and will do absolutely anything and everything to make the sex the best their man and viewer have ever had.
Some of the things they do which will truly turn you on are when they take a cock deep into their throats and let their man fuck them in the mouth. The sight of that is so arousing. No matter how much mascara is running down their faces and how hard they are finding it to breathe, they will still take in that big cock deep down.
If Indian girls really turn you on immensely then you are surely in luck, because the site exclusively features only Indian porn content. Every girl you will find and watch on the site is from India. And you know how hot Indian girls can be. The girls have the sexiest brown skin with the sexiest and most voluptuous bodies you ever get to see on the internet. They are full bodied. None of the girls are skinny bitches. Every one of them has a lot of meat all over their bodies, so it is easier to grab on to them while you are enjoying the experience of pounding hard into their horny tight pussies.
One of the best things about the content on the site is that they are all amateur and homemade porn clips. You will be seeing many real Indian girlfriends getting fucked rather than some porn model. The porn videos are quite natural. No fake camera lighting or some overly professional camera angles. The videos are all recorded by the sexy sluts or their perverted boyfriends. And now they have been specially uploaded onto the site for your viewing pleasure.
There is nothing better than watching a real couple's natural homemade porn video. To talk about the bodies these Indian girls possess, you should be told that they all have amazing bodies with perky and soft boobs. Their boobs are the kinds you would want to suck on and squeeze for hours. Their asses are so damn big you would just want to keep spanking them. You will even get to see some of the girls getting pounded in their asshole. It is a sight that is worth watching.
Final Resume
Finally, it must be said that FuckMyIndianGF is honestly one of the most awesome porn sites you will have the pleasure of viewing. The site certainly gets into many men's list of favorites. It will not be surprising if it enters yours too. There are several reasons why it should. So, what are you waiting for! Go sign up now.

… or check these awesome porn review sites for further info about this one.
---