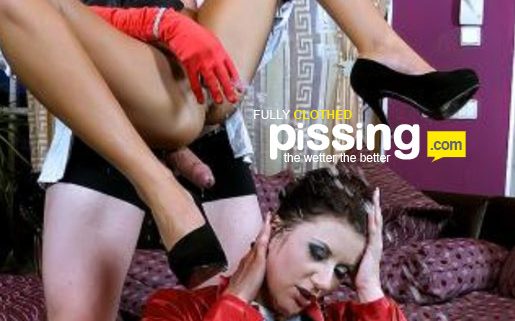 Intro
When you visit the FullyClothedPissing, you are going to find not just hot girls and hard sex: the most important niche these videos cover is literally juicy – these videos are about pissing. Golden shower, as they call it means that the models are going to get banged, and they get pissed on all over their body. It looks like that there are people – including you – who find this something that turns them on and are always eager to watch this kind of porn. The FullyClothedPissing also has something different from the regular pissing porn: the girls and most scenes the guys too are fully clothed. We hope they properly wash those clothes after the shooting, or they burn them. This portal, by the way, is an old one: it launched in 2002, and it has been updating regularly since then. Due to the frequent update schedule, there are more than 470 hardcore, pissing-focused porn videos.
The FullyClothedPissing was a standalone site back in the early days, and if you wanted more, you had to upgrade your membership. Nowadays, however, when they throw porn at you for only a handful of dollars, it's a must to offer more, and for less. That may have been the reason why they added the FullyClothedPissing to the Tainster network. Now, if you join the FullyClothedPissing, you get a full network of kinky hardcore sites at your fingertips, for the same price you used to pay for standalone sites. There are about 15 sites included, with titles such as FullyClothedSex, PissingInAction, and PornstarsAtHome. You can expect to find here a truly hot compilation of hardcore sex, and while you are here, you may like to watch the kinky part of this scene. There are new videos added throughout the network regularly, fortunately, the quality increased a lot in the past few years, and we also noted that these videos are fully exclusive.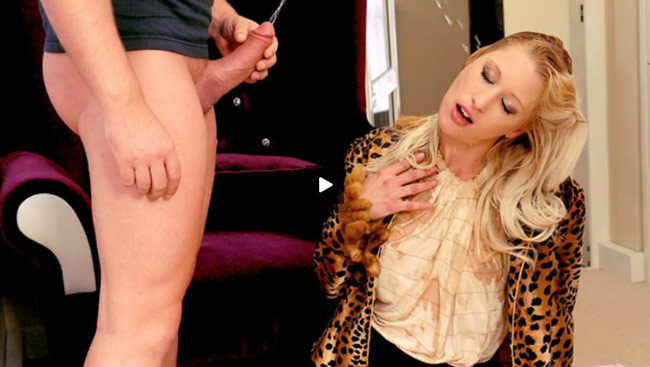 Website Layout
You will see the usual tube-like setup on the FullyClothedPissing's home page. Dozens of thumbnails are listed, and we are certain that you are going to find something you might like. You can't take a too long tour, so we would say, just scroll down a bit, and if you find it interesting, go for the signup. The members' zone will have some interesting options for you, and we are quite certain that you will be able to use the site properly, and find what you need.
There is a quite good search menu, where you can select from several fields to narrow down the results. A long list of categories will also prove to be helpful in finding what you need. You can play the videos right in the browser; for this, they give you a Flash video stream with really good speed and responsiveness. As at most porn sites, the download options tend to yield somewhat better quality: HD and Full-HD videos are available, and though this quality can be played in the browser too, downloading is still the best choice.
Models & Video Quality
These girls are mostly Europeans: the videos come from the Czech Republic and Hungary. But, it's really not a surprise because where else would you find so many hot and nasty chicks than in those two countries? They don't speak English, that's true, but who devil want to hear them talk? We want to watch them getting banged and pissed on. Since the pissing pornography is considered a heavy hardcore niche, we believe that you are going to find here mostly professional porn stars, who plan to build a name by being outrageous. The girls at the FullyClothedPissing are varied, so you can find here fresh cunts with intact, tight body, just as those horny European MILFs you used to dream about. You shouldn't worry about the girls though because they know what they are doing, and they seem to like it quite much. You are going to find here mostly Caucasian models, however, there are few Asian hotties too, so a bit of variety is actually present here. There are some quite spectacular cuties here, however, the majority of the models are not from the freshest type. This, however, doesn't mean they are not hot – in fact, quite the opposite is true: these are some truly gorgeous chicks, as they are almost all naturals, and for us, that's a sign of beauty.
These videos are professionally made, though they are not always taking place indoors. Quite surprisingly, there are dozens of hardcore videos shot outdoors: gardens, pools sides, balconies and so on. Some videos have story lines, which resemble a script, but in most cases, everything is just about banging like crazy and pissing. Now, the kinky part, the pissing is what's interesting here. As you will see, the videos are fitting to the site's name which means that you are going to find here pissing videos, with girls "almost" fully clothed. Naturally, there is banging in the videos, so that part of the girls and guys are usually uncovered, though you may find here actually fully clothed scenes, with panties just moved aside. The sex is quite exciting but what really gives the videos a fetishist edge is the sets and the pissing. We found it quite interesting that there are so many office-like set ups – it may seem that the writer or directors don't really like their boss. As a final word for these videos, we must add: the amount of pissing is amazing, and it's real, not fake water sprinkling.
Final Resume
The truly juicy selection of porn the FullyClothedPissing can offer you is something you have to see. Once in a while we always tend to wish for something stranger, hotter and kinkier. Naturally, a great feature of the site is the fine and hot porn it provides, but the extras, the network access provide make this membership much more tempting.