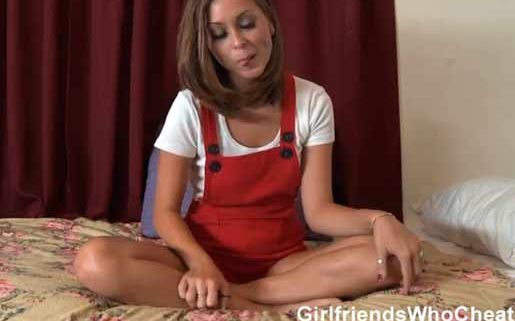 Intro
Cheating is one thing, putting it online and announcing it to the world is another. For some people, this might be a little unethical and just morally wrong on so many levels but for some girls out there, this is an entirely different way to score a variety of different sex partners and dive straight into the adult industry, minus the guilt. In all my years being a porn reviewer, I have yet to encounter a site that advertises such "happenings" but I have heard of quite a few and because of those strange "rumors", I got a wee bit curious (I really got curious, guys) in many ways than others, I had to find something of the same caliber and indulge myself in them.
Well, after some time, my exploration did get results and I actually got hold of something more than your average porn site that nose dive's straight to these adult films that are attached to the cheating tag. When you come across Fuel Virtual Inc.'s GirlfriendsWhoCheat, you would be surprised at how things work here. The site is mainly for amateur girls and hardcore sex but that is just the tip of the iceberg because, besides the already obvious presence of adult films in different varieties, the site also offers the members a chance to score a date and a free sexual experience. How this works, we will get to it later on. This particular porn site also has live cam shows so if you are into those sort of things, this porn site will seriously turn you on in different ways. GirlfriendsWhoCheat has been around since November 2011 and ever since being released, they have proved themselves capable of running a porn site that doubles and triples as something else besides your usual adult site.
For GirlfriendsWhoCheat, the chance to find a fresh-faced beauty is quite high and these are not your average ordinary chicks; these chicks actually have the guts to announce their infidelity to the public without feeling any remorse whatsoever, and what is better or worse (depends on the person really), their profiles are up for grabs for anyone who is interested and when they feel interested themselves, they hit you up. That basically is how the gist of the site goes and despite the notorious theme they have taken upon, the site has really good potential.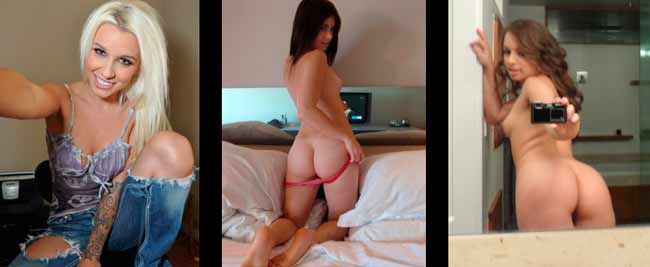 Website Layout
GirlfriendsWhoCheat has a rather simple looking website design with great features and a rather minimalist kind of feel to it. The color schemes seem to fit the genre of the site a lot and the layout is neat and orderly. The fonts are easily readable and the interface is user-friendly. Navigating your way around this site is a piece of cake and you will never feel lost at all since every single thing in here is as straightforward as I describe it to be. The links are found on top of the page, next to the site's title. You will see the 'Home' button where you will always be prompted to the main page once clicked. You also get the 'Members' button where you will be navigated to the member's area where a lot of features are waiting for you.
You can also click on the 'Free Account' button where you can make a free account and make use of the trial version for 3 days. With this free account, you also get to set up your very own profile and if you get lucky, one of the ladies here would go on a date with you and you guys can get it on as much as you want. You may also want to hit the 'Submit Video' button where you can submit your very own amateur taken videos.
All in all, the site offers you a lot of things to do and there is no lack of activities around here if you know what I mean. Below the menu bar, you get a huge video thumbnail of their featured video, along with the profile of the girl you are about to be watching. Aside from that casual porn video, you may also watch these ladies in action in various live cam shows. The live cam shows are in great quality and you can interact with the chicks in here. You may also leave these hotties messages and comment on their scenes. In addition, all the girls can be picked from the many portraits there are on the main page. With these portraits, you get to see their ages, their user names, and the descriptions they have made for themselves. These descriptions are often vulgar and just really made to define the site even more. The site supports photo galleries for each of these lovely ladies and they seem to be all in hi-res. The site has bonus sites but they do not come for free. You may browse through them via tour though and decide on what to do next. The prices are pretty cheap and all other sites are really worth it.
Models & Video Quality
Well, I will not tell you my secret but I did recently just found out that this site is truer than anything else. You do get those dates (of course when the other party is interested) and more so, you can view tons of live cam shows from the same hot chicks. The porn videos are of good quality, as well, and you have girls like BrooklynGirl, WhitneyXOXO, PalyfulAvril, Vanessa4u, Kendall93, SweetCarmen, and so much more to make you feel like never before. There are so many ladies to choose from that the site itself added a pagination link to help you navigate and browse through the hundreds of girls available on their site.
Final Resume
Since GirlfriendsWhoCheat has a lot of things to offer you and their features are quite the bombs, you should check this place out. You will not be regretting it. I know I didn't.

… or check these awesome porn review sites for further info about this one.
---