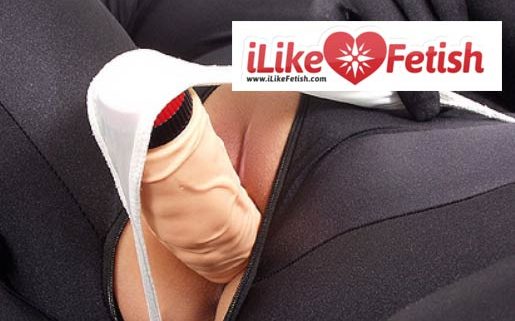 Intro
Nudes in the beach? Or perhaps a lady in kinky spandex? How about fresh faced beauties going down on muscular jocks? Or your totally relentless BDSM coupled with hardcore sexual activities. How about chicks who love to smoke before engaging in the nasty? Or maybe blossoming ladies playing with balloons (I know, that sounds oddly ridiculous but who cares, its porn). How about candid party moments and what happens inside one? Maybe nudism of all sorts, anywhere else or in the beach. If you've said yes to one of those, then heck you will love every single moment of your time spent here in ILikeFetish.
ILikeFetish is a mega site managed by Cash XXX and was launched on late October 2014. So, how is it a mega site, you ask? Simply because it provides not only one or two other porn sites that revolve around various fetishes, but ten, to be exact. Talks of adding some more are on the air so I'm expecting a whole lot in the future. ILikeFetish is one big network that host a bunch of other fetish sites. So you won't have to look for other individual sites, in order to find what you truly fancy. Although they only manage a few number of porn sites, these sites do present a high number of scenes in totality, as well as photo galleries.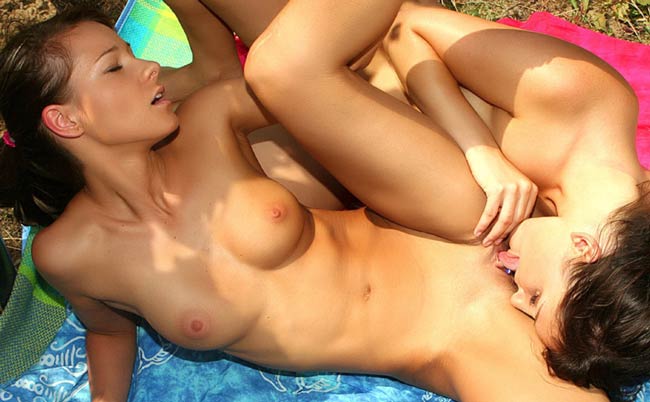 Website Layout
The layout design in ILikeFetish is just like any other mega site, only a bit neater and minimalistic. It is straightforward and it won't give you much of an unneeded headache. Before anything else, this mega site is a paid site so you will have to register to be a member and pay a certain fee, depending on what you want. There is a 1 month membership, 3 months, or 6 months. Also, if you avail the 1 month membership, you can always extend it or cancel it. It also applies to whichever number of months you choose, so don't sweat it. Once a member already, you are free to do whatever and whichever you like. You'll only need to sign in, input your user name and password and voila, your inside already. Sans the confusion, you will almost immediately notice the huge slideshow happening in the homepage.
These are actually the individual sites they procure. A huge photo hangs and right inside it is a short summary of what it really is, along with the video count and the photo count. Once you finish browsing through the slideshow, clicking on one of the blown up photos will lead you right where the corresponding fetish site is located. Soon as you get inside, you are free to roam and figure things out. Most sites are generally very easy to manage and navigate through, and most of these sites are very neat and trouble free.
Back to the mega site, you might be able to observe that as you scroll down, you will see a throng of videos lined up and columned. These videos are the latest updates that ILikeFetish has. You'll see the thumbnails and title of the videos are intact and you will be able to see which corresponding fetish site owns them. The contents are dated and you'll see how many minutes they have been up in total. You'll notice that mostly everything in ILikeFetish is easy to navigate and all of the things that are up their sites are one hundred percent exclusive, just as advertised in both tours and reviews. The updates are happening on the daily and with the amount already present in this mega site, to boot, you will have a hard time finishing everything in under a month or two or three. There are about 1600 photo galleries present in ILikeFetish and they have an average of 70 to 80 photos inside. All of these photos are in hi resolution and are all professionally taken.
There is a 24/7 support system, like mentioned and they seem to be very supportive with their subscribers. They almost immediately will fix things for you, if you ask nicely. There is also no download limit. ILikeFetish does not have bonus sites included but that pretty much is understandable since they already are giving out a minimum of ten sites on a whim.
Models & Video Quality
With how vast ILikeFetish is, the fact that it has tons of females on the go is not at all bewildering. We get a lot of amateur girls in spandex, with balloons, in parties, or in beaches. We get a lot of nude women who loves to go down on men and give them glorious blow jobs and hand jobs. The fucking is amazing but some sites are merely there for the sexual fetishes and nothing hardcore ever happens. It is something in the line of voyeurism but it does give out spunk and it still serves as something highly erotic. You have different variety of girls being featured and because this mega site focuses solely on fetishes, you will get different assortments and ranges of the lot.
The videos and scenes are all mostly in high definition, except for a few of the older ones that come with lower specs. All the sites are trying their best to provide their subscribers with excellent quality videos though, so thumbs up to them for that. You can either stream your videos in browser where you get a 1920 x 1080 resolution. Or you can also download them in MP4 format with the same resolution of 1920 x 1080. Keep in mind that when you stream your videos in browser, you will also be able to adjust it to your will, so just experiment a little bit. New videos and scenes are added mostly every day or every two days.
Final Resume
Overall, I would be highly recommending this mega site to those who are into different fetishes. You get an entire variety's worth and the content is a lot. The quality of the videos and photos are just superb. Some sites need refurbishing but that serves as a no brainer.