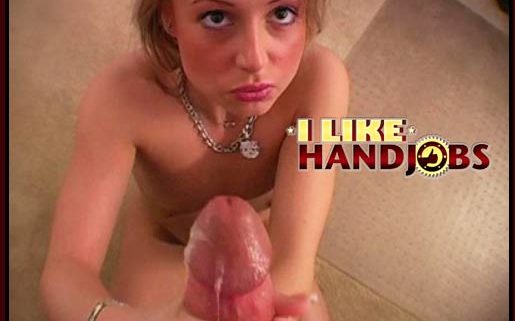 Intro
Hand jobs or tug jobs are nature's way of giving pleasure to men without the presence of a pussy. I know I masturbate with my own hands. So, when a woman is in fact present and giving me a hand job, that is one of the ultimate pleasures life has to offer. Cue in ILikeHandjobs, you will find the steamiest of tug jobs you will ever take pleasure from.
It is home to the horniest ladies who just cannot wait to perform their out of this world hand jobs to various men. They enjoy every minute of it and sometimes, if their tits are big enough, they perform the elusive tit fucks, all the while enjoying every bit of pleasure giving they are providing. Ready those cocks and tissues because this porn site will give you the most superb "tuggies" you have ever encountered.
You'll see countless women cumming just by happily giving these men the blowjobs of their lives. You'll see cum dripping down the women's faces, tits, stomachs, and even down their throats. This porn site is such a joy to watch despite the obvious lack of sex but the "happy endings" these men get are more than enough to keep our hands stroking.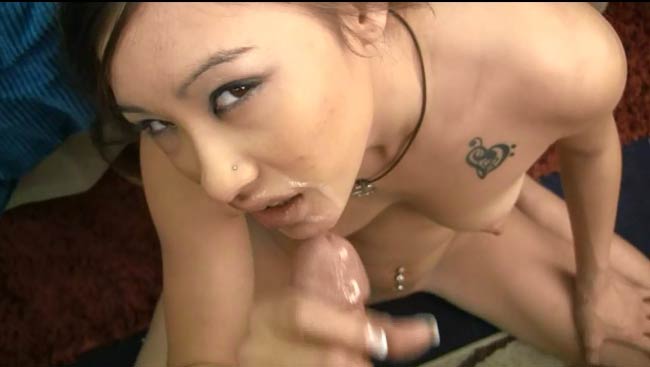 Website Layout
Generally, the overall interface of ILikeHandjobs is just like any other porn site. Bland and a tad too lackluster. Although I would like to point out that it did not, in any way, give me a headache. Simply speaking, the navigation in this porn site is fairly simple and the things you want and need to see can easily be found with just a few clicks.
Before we get to any of that though, you would have to know that this is a pay to view site and so if you wish to access all the amazing features this gaudy porn site has to offer, then go right ahead and register as a member. The price comes pretty cheap despite the fact that this porn site has over 300 scenes to watch with a bit of full length videos on the side. It is quite an offer so I suggest you pick up on it while they are still cheap and fresh. I doubt you will be regretting your decision since the site is steadily improving and daily updates are being made without the hassle. Sure there is an unfulfilling absence of hardcore sex but who cares, really? I love watching women go down on men drastically, as they finger themselves to kingdom come.
So, let's say you have gathered enough courage for a membership (don't bank on a trial version because there is none that exists in the world of ExtremeMovieCash), it gets pretty easy from there on out. Simply input your user name and your password and after that, everything just floats out smoothly. Inside you will be greeted by a bevy of video thumbnails that feature tons of girls giving out happy tug jobs and the like. Click on one of those thumbnails and you will be automatically navigated to the corresponding video where you get to choose whether you prefer streaming the video or downloading them.
Further to the right side of the home page, you will be seeing a throng of photos lined up but you won't be able to click on them and they don't have the same effects as the lined up thumbnails on the left. These "photos" are mere video caps of the latest updates they have put up in their site. Of course, if you wish to view all 300 videos or more, it is easy peasy. You just need to head on to the movies page and you will get to view everything. Also, you will notice how there are pagination numbers present above and below the site; these numbers will lead you on page by page.
Before I forget, there is a whole bunch of links right on top of the site, just a little below the header. These links will take you to the home page (that's the 'Home' button), their network (the 'Our Network' button), the members page where you can log in or sign up (the 'Members' button), and the next page where it basically takes you on to the next page because duh ('Next Page' button). Take note that along with your membership, you will also be able to gain access to tons of bonus sites which also present several hardcore collections that are under the same network. These sites are from the Hot Bunny Pass network and the niches mostly cover amateurs, matures, fisting, and more. Before I also forget, there are no photo sets in this site but video caps seem to work their magic. There are no further browse tolls and scene descriptions, as well as model biographies are nonexistent.
Models & Video Quality
There are tons of gorgeous and nasty girls to be found in ILikeHandJobs. These fresh-faced beauties range from being blondes, brunettes, and red heads. Some even sport jet black hair and the like. These girls may differ physically but they all have the same (well, almost) objective. To give the best blow jobs to different men, and if they feel a bit adventurous, then they might give them the perfect, most slutty tit fuck. These horny girls don't only give happy endings to men, they also give themselves a little pampering. They sometimes shove a finger or two down their pussy holes and cum at the thought of it.
All these are caught in good quality videos which you can stream or download any time. Streaming in browser will give you 640 x 480 resolution, whereas downloading will give you two options on what format you want to save it from. You can choose from a WMV format or an MP4 format. Both can support 720 x 576 pixel resolution, or 640 x 480 resolution. These scenes are mostly exclusive but the others not so.
Final Resume
If you are the type of guy who gets off thinking about a girl getting down on you, then this site is for you. Sure, the videos are just of average quality but they are still pretty dang decent. Also, despite the lack of photo sets, you get a bevy of beauties in crisp and clear video caps, so it becomes a win-win situation.