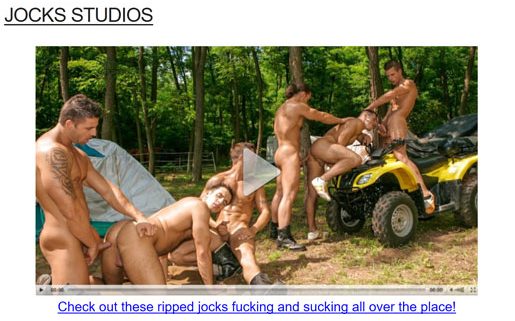 Intro
The JocksStudios is a hardcore gay porn site, where you can enjoy a large – and growing – collection of videos, featuring stunning hot guys, who like to do it hard. This portal has a compilation which is going to satisfy all your needs, and while you watch these videos, you might come to the conclusion that this is the site you need. As a porn portal, the JocksStudios launched in 2011. Currently, the site seems to keep the original update schedule: there is a new video uploaded every week, along with a matching set of photos. It looks like they tend to keep the schedule, and they are not fooling around with the members' time. The content isn't dated, so it's not 100% sure, but as far as we were able to depict, there are new scenes appearing. Since it's a rather new site, the video quality is really good – most of the collection is in HD, there are hardly any SD quality flicks here. This is a good point for the site in light of the fact that it's a streaming only portal. What you can find here seems to be exclusive, though the site doesn't claim to offer 100% exclusive content. In fact, we were able to find some videos on another big gay portal, which is a trusted portal, so the scenes are probably there with the approval of the studio. Nonetheless, the series on this site is a darned sexy one. The site seems to be a standalone one – the price also reflects that – and though it's alone, the more than 600 scenes it offers are worth watching. There are live shows available, and a store, where you may buy the physical copy of the videos.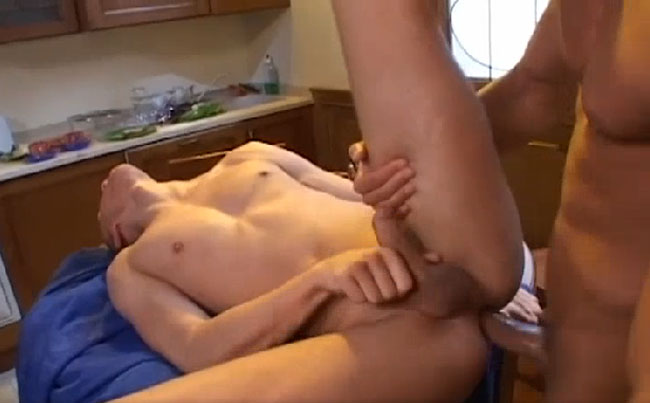 Website Layout
The home page of the JocksStudios tells a lot about the content. When you open it, you will see large thumbnails listed all over the page. At first glance you might think that it's the regular tour you have to take, without any actual preview. However, if you click on a thumbnail, you will land on the registering page, that much is true, but on that page, the chosen video's trailer will start to play. You can watch a few of these hot trailers, so you can gather the insight you need. In the members' zone, a search engine, and the videos' tags will help you to find what you need, so it won't be hard. The menu lets you access the scenes, the photos and the 'jocks', along with the usual extras: dating, cams, blog, and a store. The site works fine on smart phones too. The mobile interface loads fast, and works nicely, though it won't be easy to poke your phone with a sticky finger, so think of something. Since the movies of the JocksStudios are streaming only, you won't really feel yourself overwhelmed with options. Fortunately, you don't have to settle with the lover qualities, because, the Flash stream is available in HD too. The photo sets are downloadable, so you can get some nice pictures to your hard drive, in high resolution.
Models & Video Quality
The JocksStudios has really hot lads in its models' stable. These horny stallions are so gay that it can't be described without exaggerating. As you might expect from such a site, the JocksStudios's guys are all professionals, and they are putting on a great show for all to see. When they get on with their sexy stuff, you will feel your level of arousal rising up to the sky. These pros are doing a fine job, and though they are different guys, they have a few things in common. For example they are amazingly hot. As far as we could detect, there aren't much twinks around, and those who look like twinks aren't really that, they only have a different body-type. The guys here are all the typical handsome lads, who also used to go to the gym, quite regularly. This helps them to remain fit, and they have wonderful body because of it. The chiseled, nicely shaped body of these boys looks really tempting on full screen – thanks to the high quality; you can see every detail of them. Mostly bigger guys are featured here, so short ones or giants are not really available. It looks like you won't find here interracial porn videos, since Black guys are not featured, and as we were able to depict, hardly any ethnic guys appears on the stage. The JocksStudios produces high-quality gay porn, with lot of hard sex, hot lads and neat setup. You should start exploring the collection as you see fit. However keep this in mind: as you go back further in time, you will see the quality decreasing. But the sex remains great and juicy, and while you are at it, you may even find it sexier than the things the newer flicks show. This isn't a site with bareback sex, but don't worry, there are still heavy elements included: many of the featured videos cover group sex scenarios, and there are some actual fuck-trains, where the cars (the guys) guys are connected by their cocks. Some videos feature threesome sex, which is quite erotic, since these lads seem to actually enjoy what they are doing. Naturally, the one on one scenarios are also nice to watch: the guys here know how to please a man, and they are glad to take a big load of cum on their face. Another mentionable thing about the videos is that they are carefully staged. These scenes are shot in bright rooms or outdoors, and this makes them varied and interesting.
Final Resume
The JocksStudios is a nice porn site with enjoyable content. As we come to the conclusion about this neat portal, we found ourselves in an easy position: we say that this site is hot. Even though it's a streamed videos only portal, the collection is large, the sex is juicy and these guys are just hot as hell. We recommend the JocksStudios for all who like gay porn.

Back to the best pay porn sites or check these awesome porn review sites for further info about this one.
| Review Site | Evalutation | Trial Price | Monthly Price | Yearly Price |
| --- | --- | --- | --- | --- |
| | | | | |
| | | | | |
| | | | | |
---