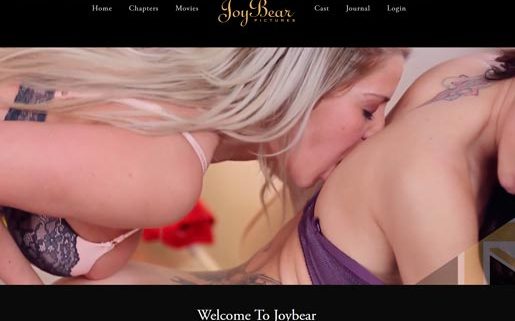 Intro
We all love sex, don't we? Men and women love sex equally, though the general perception is that women don't enjoy sex as much. But what everyone seems to forget is that women are really sexual people too. It is just that maybe they aren't as vocal as men about it. Now women are getting vocal about it and the problem that lies within is that there isn't enough women-centered porn around. Sure, you will find tons of porn on the Internet, but how much of it is based on what women like to see? Most of the porn out there that you can find is gazebo kind of porn, where the woman is objectified and the whole act is just a circle of rough mechanical sex and the woman sucked the guys' cock with her making unreal sounds. Women can't relate to that or even get turned on by that. Women need something completely different when it does come to porn. Women find the concept of love making erotic when there is a connection instead of just the physical need to fuck. Women like to be desired, teased, played with before so that they can't help but rip their partner's clothes off. Women get kinkier and naughtier when they know that they share an intimate connection with someone. And that is when they unleash their inner Goddess within. And we aren't even saying that women don't enjoy kinky BDSM or role-playing.
Women love to get down and dirty, but in a place where they are respected and they are not made to feel like sluts. Women also love to masturbate and get it on but to do that, what visually simulates them is completely different from what stimulates men. And it's not just women, even a lot of men don't enjoy the brainless mechanical sex that porn has to offer. What if we told you that we have found the solutions to all your dilemmas? What if there is porn out there that is erotic, with a great story line and real women, where it is about the sensuality rather than just about raw sex? We came across a website called JoyBear.
JoyBear is a website whose tag line is 'Very British, very naughty'. You know exactly what you are getting when you read something like that, don't you? JoyBear is all about erotic movies with good story lines, which focuses on sex but also beyond it. They love the idea of focusing on the foreplay of the entire act too. And that is what they go for. They don't underplay the women's needs, rather what they do is that they balance the entire act perfectly and make it steamy and kinky.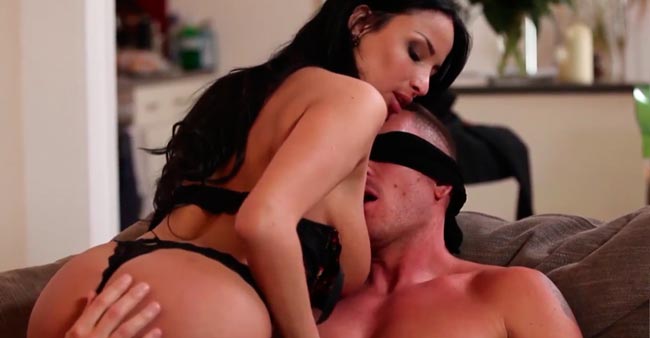 Website Layout
As soon as you enter the website you will feel like you have entered a completely different and forbidden world where only few can go and witness what happens there. The exclusivity of the website is instantly felt. They have made sure that the website looks very elegant and posh. JoyBear has chosen a really brilliant design team to work on their website. They have managed to make the website look so brilliant without making it flashy and loud. Especially the colors that they have used are nothing out of the world. But, the way that has played the colors together harmoniously making them work is fantastic. The colors that have been used are black and gold. All the background is black with flecks of gold in some places to give some contrast to the black.
The content is also very strategically placed. As soon as you hit enter you will find a video that starts playing instantly. This video has a compilation of bits of the videos that they have in store for you. One looks at the video, and you will for sure not be able to take your eyes off it and by the end, you will want to subscribe to the website. On top of the video, on either side of the logo, there are links placed so that you can steer around the different pages of the website easily. There are links such as home, movies, cast etc. the main page is very organized, as they have categorized the videos into latest movies, top chapters, and JoyBear journals. All considered, this website has a very user-friendly interface and very attractive vibe.
Models & Video Quality
Everyone is looking for things to watch, even when it comes to porn, which is mentally and visually stimulating. And JoyBear brings to the table exactly that. The women have real bodies, with perky boobs and hips that you could die for. And if you think that this website is all about kissing and only foreplay and just for women, you are totally wrong. There is a lot of cock sucking and deep throating; racy sex and BDSM, there is even girl on girl action. And if you are looking for, even more, they even have a lot of scene of threesomes. They not only make sex look good, they also manage to get you hooked and involved in the movie so much so that you wouldn't be able to stop yourself from jerking off. They even have over 149 movies for you to watch and even download from. The pictures that are offered are screen caps from the videos.
Final Resume
This website has strived to make porn look real and very kinky and they have been successful at it. All their videos are in HD quality and have amazing sound. They make the experience as real as they possibly can. They also provide you with high-end content. So, hit subscribe and get lost in your fantasies.

… or check these awesome porn review sites for further info about this one.
---