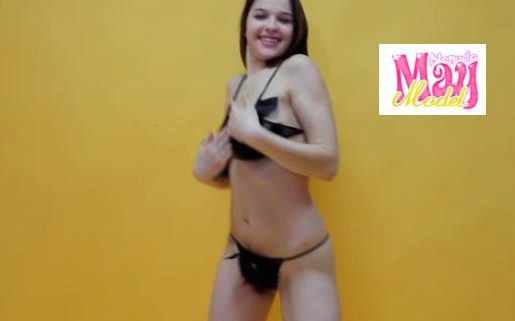 Intro
MayModel , one of the top nude, softcore modeling porn sites to watch sexy girls showing off their body to the eager viewer. The MayModel is the site of the model called May, who looks hot, smiles a lot, and also seems to enjoy this job. On this sexy models porn site, you can access her videos and photo galleries, and you also get some extra to enjoy if you join the network itself!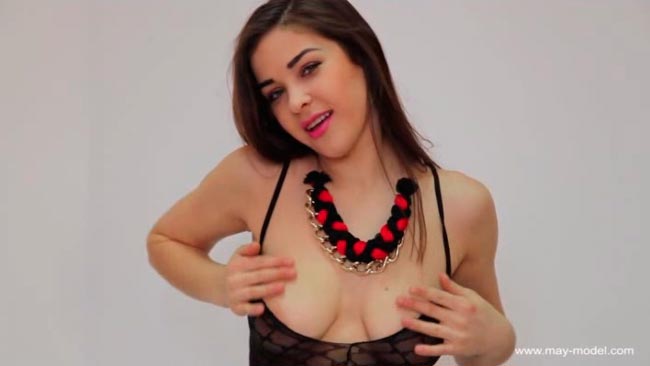 Website Layout
The MayModel is a simplistic portal, and it's just there to fulfill the promises it made: to provide you with the sexy content of a hot girl. By the looks of it, one would even say it's quite outdated, or even that it's abandoned. Well, that person couldn't be further from the truth, because the MayModel may look old, but it's still active, and it has everything you need when you seek beauty and sexiness on a sexy model's porn site.
As you will learn from this review, the MayModel has lots of great content, and the girl on the pictures – in the videos – is a sexy piece, who is also eager to show her body to you. This porn site has been around for two-three years now. The network standing behind the MayModel launched in 2015, and this site itself isn't much older. As far as we could tell, the MayModel has perfectly exclusive content, and since it's not hardcore, you probably won't really find them on other sites. You should consider yourself lucky because this softcore modeling site gives a soothing sensation after watching only hardcore porn online. If you need to take a break, watch the videos, browse the photos of the hot May.
According to the site's claims, the new content comes on a weekly schedule, and this is very good news for all! If you are looking for a load of hardcore videos to watch, you are at the wrong site. Well, never mind that, a weekly update is really good, and if you want more, you can get more. In case you join the MayModel on its own, you get access to some bonus galleries of other models. Because of this, we suggest you to join the network called AmazingModels (on a bit lower part on the home page of MayModel, you can find a discount link… and we can get you a discount too, check the network's review). The AmazingModels offers you the videos of seven hot models, who show off a lot of their body, but they don't all go fully naked. May is one of them, and if you like cute blondes, you will love the other six girls. (Well, there are brunettes too, but we know most guys love blondes).
This network is new, and it's damned hot. First of all, the girls are truly sexy: they look great, and they are cheerful! Smiling models always warm our heart, and they also make our cock even more hardcore. If you are looking for beautiful and eager models, you are at the perfect place when you join the MayModel, or the AmazingModels.
The outer page, the tour of the MayModel won't amaze you too much, but if you want some insight, you can have it! There are preview videos to play, which are just perfect to see how hot this girl is. Once you are ready, you can go through the signup procedure. It's fast and easy, and in a few seconds, you can explore the actual content. The members' zone is just as simple as the tour page. With this being said, we know you won't have any troubles browsing the content. The videos and photos are on separate pages, but you will have to go through the list page by page. It's not great, but the lists are large, so there are only a few pages. The videos are available for playing in the browser. We suggest the download option, though, as that's what offers you the most optional solution. Also, the downloaded videos grant much better resolution and playback. You should consider spending some time with the photo galleries too, as these are in really high resolution. Each photo set is available in zip format, so you could view them any time you want after saving them!
Models & Video Quality
The MayModel has one star only. It's a sexy chick, with a wide smile and a nice body. We can say she looks good, even though she isn't an exceptional beauty. But she has what it takes, and she isn't afraid to show what she's got. Her body type is the one we usually refer to as average. This means she doesn't have such a tight body, but she isn't fat. What's really hot about her is her fine pair of breasts, which are quite large, and look luscious. She has a fine butt too, and since you will only see flashes of her pussy, you'll end up worshipping her ass. In the videos, she dances, moves around, bends over, and does different things. Since it's a softcore site, she will just flash her pussy, but at least you can see her butt! The clips are not long, but they are enough to keep a man busy.
Final Resume
On the MayModel, you can find really arousing videos and photos. You should consider this modeling site if you are into this kind of stuff, but you would do well to join the network because the old saying is always true: the more the merrier! Check the MayModel to find out if you're going to like her or not.