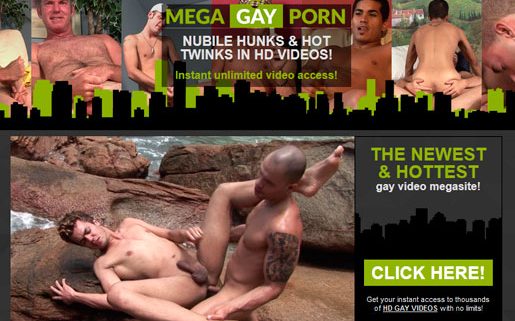 Intro
A great website to consider if you're up for gay hardcore videos is MegaGayPorn. As the name suggests, you will find a mega archive of over 6000 scenes from popular production companies. There's everything to see from twinks to bears and BDSM action, and the archive will last you ages.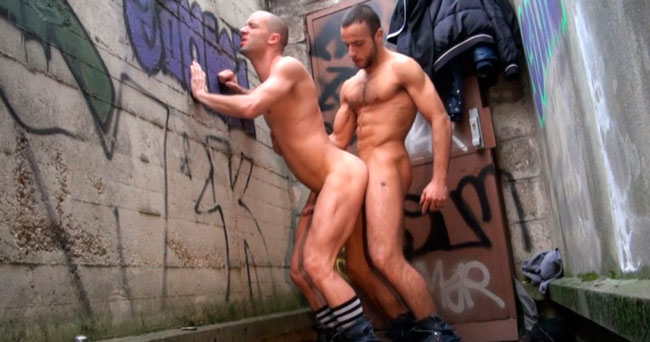 Website Layout
Don't get scared because of the term "mega". While it is true that the site is home to thousands of videos with all gay action, the layout is very friendly. Scenes come with good descriptions and a list of models that appear in them. Runtimes, views, and ratings are also listed. The search function can help you to easily navigate through the archive if you type in appropriate keywords or category tags. There is no model index to speak of but there are full-length DVD features that come with some information on the action and models. Because MegaGayPorn takes the very best from multiple production houses, if you have a favorite male porn star, it will be easy to locate him by typing the name in the search box.
The navigation is not only great for desktop users but it works really well on mobile devices too. Because there are very few ads and the individual pages aren't too complex in design, using your phone to get around this site is quite simple and fast. There are a couple of membership plans available. There is a three day trial with limited access, two deals for one month (one of them is recurring), a three month and a six months membership plan and two different subscription options for a full year. While all of the above offer full access except the trial version, the site offers special deals and offers frequently. Multiple payment options are accepted. 
Models & Video Quality
The dudes on MegaGayPorn are very diverse and they are guaranteed to satisfy any fetish. There are twinks and jocks, heavy leather wearing bears and mature guys that look like they're from the golden age of porn. Most guys you will see are fit and shaved but in some videos, you can enjoy some mustache wearing performers, and ripped models with hairy chests and huge arms. Often you can even see three ethnicities in the same video if you're looking for threesomes.
In terms of video quality, I guess it's all over the place. Once you consider how many companies supply content to the site and factor in that not all videos are new releases, it's understandable why some are just in 420p and others in 720p or higher. It all depends on when the movie was produced. The same thing applies to run times, as the older videos tend to be shorter. You can choose different resolution formats when you want to download stuff, where they are available of course. Generally, the better the upload quality the more download links you can find. The online player is also flexible when it comes to quality and you can save favorites and watch them over and over again, as many times as you like. 
Final Resume
I often find myself unsure of what I want to see and if you can relate to that, you'll have a blast on MegaGayPorn. The multiple genres covered from regular sex to threesomes and fetishes as well as the model variety are great because they offer many choices. The mix of full DVDs and short scenes is also entertaining.

… or check these awesome porn review sites for further info about this one.
---