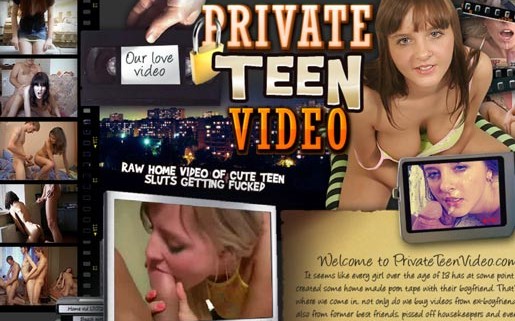 Intro
The PrivateTeenVideo has a definite collection of hardcore sex videos, which feature Russian and Eastern-European girls, doing nasty things with their boyfriends in front of the camera. In case you enjoy watching amateurs (or at least amateur-like girls) in hardcore sex, you will probably find the videos here worthy of your time. However, the biggest feature is what the site offers apart from its own collection. This portal has been online for nearly eight years, however, due to some mysterious reasons, the numbers don't seem to increase. Don't give up on the site yet, because if you are looking for this kind of porn, these videos are what you are looking for: they feature hot sex, amateur girls and they have the European spice that gives you the creeps. Though the site's collection hasn't grew too much, the videos seem to be upgrading now and then, so you can enjoy them in better quality. The most important thing you have to know about the PrivateTeenVideo is this: it's a TeenMegaWorld site. If your chin doesn't hit the ground, you are probably already familiar with this site, and if that so, you shouldn't even read further, just go and join. Those who don't know the network might wonder why this is such a big deal. First, let us say that there is a big network you get access to: over 30 hardcore porn sites are waiting for you to browse. Second, the quality of the videos of the other sites is amazing – there is even a portal that features only 4K HD videos. Though some of the included sites are not updating, there are still dozens of viral portals that update regularly, offering more exclusive and high-quality porn to you.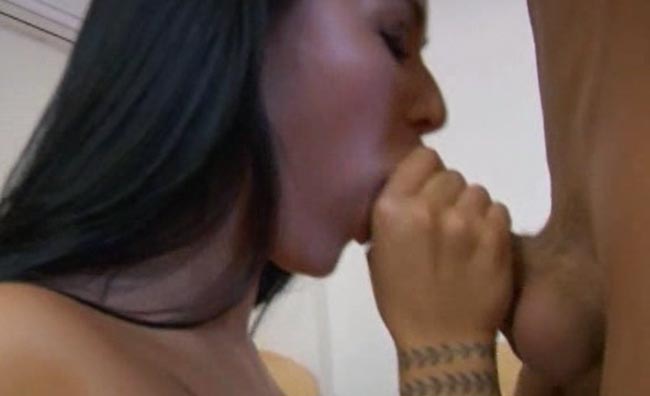 Website Layout
The tour of the PrivateTeenVideo will prove to be a short one. You can browse through the first page (the actual home page) of the site and that's all you get. The list features some big thumbnails, a description for each flick, and there are several lower-size pics too. However, when you log in, you will see that there is a pretty serious background for the PrivateTeenVideo: the inner page is the center of the TeenMegaWorld network. It's quite important for such a big network to grant good navigation tools, that's why you will have several sorting and filtering options, along with a search engine with advanced capabilities. The main menu can get you through the sites' content, but you can also perform network-wide actions. There are some very good quality flicks on the PrivateTeenVideo. They are not in HD, but they are captured in the higher end of the Simple-Definition technology, so they look quite good for their age. You will be able enjoy a smooth online playback, just as you can save all videos without restrictions or limitations. Picture sets are not featured, there are no vidcaps either. The TeenMegaWorld's members' area is optimized for mobile, so don't worry if you encounter a not mobile-ready tour page.
Models & Video Quality
Well, it seems that these videos are real. Due to the fact that the PrivateTeenVideo is a TeenMegaWorld site, these flicks seem to be actually unique. However, amateur porn's nature closes out the option of exclusivity, these folks seem to manage nicely. These chicks are horny European cunts, so you should get yourself ready for a good number of different girls, doing outrageous things. Since they are the girl next-door types, you can expect only natural beauties here, and considering their approach to sex, you should get ready to be excited. Every model is natural, and they are not perfect, and that makes them worthy to be worshipped. The girls are all Caucasians, and they mostly originate from Russia, and other European countries. Yet they are quite different, so you won't get bored while you explore the site's collection. Though every model of the PrivateTeenVideo is natural, don't expect to find here only perky girls; some really busty cuties also appear, so no matter which sizes you prefer, you are guaranteed to find here a model who fits into your fantasies. Also, as a Teen Mega World site the PrivateTeenVideo grants you access to over 1000 different European porn stars, usually from the under-25 category. The videos seem really home-made, though in some cases the environment is just too neat to be the home a regular couple, which decided to do some hot porn. It would be probably the safest to say, that these scenes were shot on purpose, and the participants may be amateurs, but there might be a crew behind the scenes… at least the videos are in rather good quality. So far, the scenes of the Private Teen Video were really arousing and sexy. The amateurish nature of the sex in the videos makes the collection quite hot, and as you will see it when you browse them, they are nasty too. In most cases, the scenes feature one on one sex, where the guys drill their girlfriend deep and hard. However, you won't find these videos boring or anything like that, because they are taking place in various environment, from the kitchen to the bedroom, and also there are some public sex videos too. If you dig deeper into the collection, you will find some hot amateur orgies where three or more guys are doing nasty things with three or more girls. Also, boy-girl-girl threesomes are featured.
Final Resume
Though sometimes it's hard to detect whether if it's true when a site claims to offer amateur porn videos, the PrivateTeenVideo stood for the challenge, and it has won. There is hardly any chance of finding these videos anywhere else, and this is one of the main factors making this site worthwhile. Also the best way to consider joining the Private Teen Video is to say that you are going to join the Teen Mega World network, but you use this site as the gateway. It doesn't really matter however, because as you will see there is a great network behind the site, and the videos of it will blow your mind.

Back to the best pay porn sites or check these awesome porn review sites for further info about this one.
| Review Site | Evalutation | Trial Price | Monthly Price | Yearly Price |
| --- | --- | --- | --- | --- |
| | | | | |
| | | | | |
| | | | | |
---