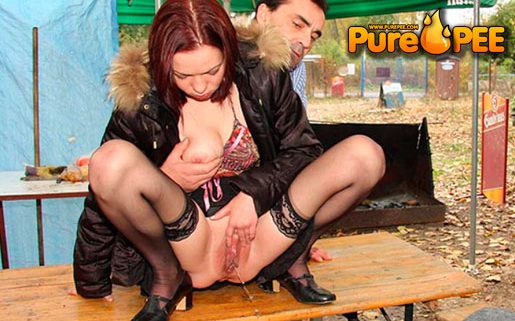 Intro
There is a certain sexual excitement at the site of someone urinating or at the sight of urination, the warm sensation that is felt when the golden juice touches and tickles the body gives a very pleasurable and arousing feeling to those who watches it and has that particular fetish.
PurePee has thousands of videos of women who openly let their fluids flow, whether it is in public or private, some of them do it while they have their underwear on, while the others do it while they are fully naked.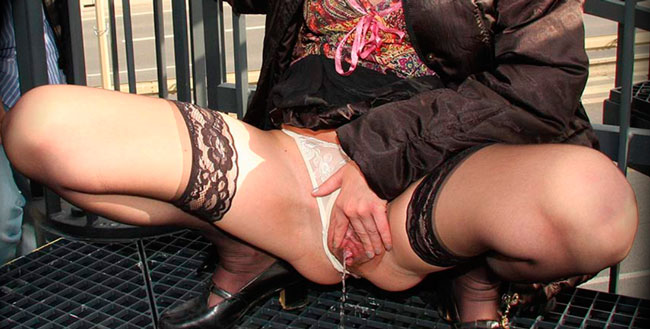 Website Layout
PurePee was created in 2005 and has been growing and going strong since then, they have about 25,000 high definition exclusive movies that are available for registered members to watch, they also have about 300,000 high-resolution pictures. The site offers unlimited download of all of their video and picture content, they can also be transferred into devices such as Iphones, Ipads, Android phones, mp4's and tablets. They also have fast streaming option for those who wants to watch the videos on their personal computers. The site includes free webcam chat wherein you can exchange racy messages with their models and watch them perform for you live, and if you are on the go you can also access their site via mobile, it is easy to navigate and has a fast streaming option as well.
Once you sign up you will be able to access about 80 of their other adult entertainment sites that are different and unique niches such as SlipperyMassage, a site for those who have fantasies that involve massages gone wild; SweetPartyChicks, wherein you can watch girls go crazy over massive cocks while they are in a party; ChubbyWorlds, for those who has BBW fetishes; CrazyMouthMeat, for hardcore face fucks; PornOnStage, for those who wants to watch porn with an audience and many more.
Models & Video Quality
The site has about 25,000 site videos that you can enjoy watching anytime; an example is that of a woman who was filmed inside a convenience store buying a pack of tissue, she then went out and rode a car and at the backseat she started rubbing her pussy through her underwear. She then touched and rubbed her clit as she squeezed her own breasts, making her moan and pant. She parked the car outside a gasoline station and she then went out, moved her underwear aside and squatted, releasing the urine that built up inside her while she was pleasuring herself during the entire car ride, she dabbed her wet pussy with the tissue that she bought from the convenience store and rode the car again. In another video, it showed a woman who was on the train, she was caressing her tits as she exposed her shaved pussy for the viewers to see, she started fingering herself while she squeezed her breasts and flicked her hard, erect nipples. After a few minutes of playing with herself, she then released her body heat through her pee and it was evident on the stain on the train seat, she then stood up and walked away. In another video featured on the site, it shows a woman dressed in a white coat with black stockings knocking on a door and she looked like she was about to pee because she was squirming. She saw a trash bin and she lifted her coat revealing a red panty, she positioned herself on top of the trash bin and peed, soaking her panty wet. She then stood up and removed her wet panty, she used it to wipe herself dry, she placed the red panty in her pocket and continued walking.
Another video showed a woman undressing. She was in a bathroom and she took everything off except for her blue lace underwear. She then went inside the bathtub and turned the shower on. She scrubbed and shaved her legs and after she was done with both, she rubbed her pussy through her blue underwear and she peed right in the bathtub. She took the shower head and washed, she then removed her panty and used the shower head to masturbate, she turned the pressure of the shower up and used the water to tickle her clit, making her moan. Another video showed a woman walking towards a lake, she was wearing a black fur coat, black stockings and high heels, she squatted on the rocky ground and peed while she still had her silky white panties on.
Another woman was walking in a beautiful garden on a sunny day, she suddenly felt the urge to pee so she pulled her skirt up and released the golden juice, she then removed her soaking wet yellow panty and wiped her dripping pussy as well as the sides of her legs, she placed the wet panty inside her purse and went her way.
Final Resume
Each woman wears the best outfit for the performance making it hotter and sexier for the audience. PurePee does not only give you access to this site and all its content, once you sign up you will be able to access about 80 sites that cater to different types of fetishes.
There are sites for those who has fantasies about hot nurses and horny doctors, girls who do blowjobs and fuck wearing a spandex, those who are a fan of girl on girl action, those who are into outdoor sex, gangbangs and wild parties. There are also sites for those who love to watch mature men and women have sex and a site for those who loves to watch girls getting their face fucked.

… or check these awesome porn review sites for further info about this one.
| Review Site | Evalutation | Trial Price | Monthly Price | Yearly Price |
| --- | --- | --- | --- | --- |
| Topporn.net | N/A |  N/A |  $29.95 |  N/A |
---