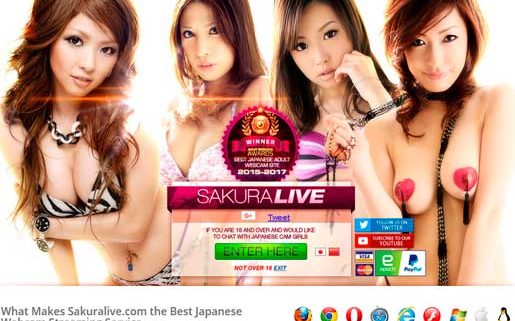 Intro
Sakura Live is one of the finest live sex sites, cheap yet excellent in customer service. Moreover, this site is not only soaring high in performance but also in the live porn webcams services that it offers. Expect a throng of wild and naughty Japanese girls performing diligently in these porn webcams. The best thing about it is it gives you the freedom to be as intimate as you want.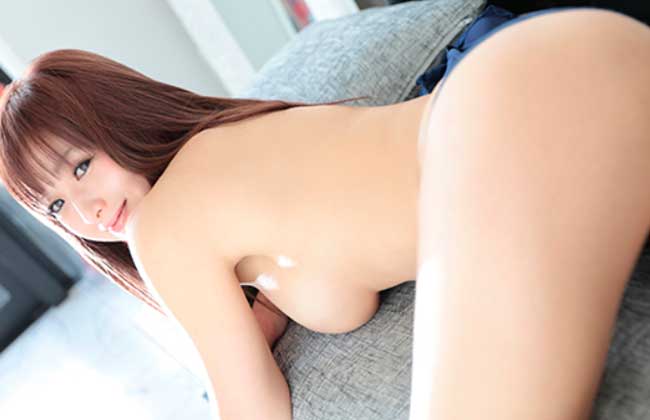 Website Layout
Sakura Live has a complete set of tools, which are intended to make sure that the members can express intimacy towards the models. It adds a certain level of interaction to the models with all these tools and I believe this is what makes the site different from other sites. People, even outside Japan, are paying more and more attention to Sakura Live. If you want to know what I am talking about, I suggest you should keep reading for more information about this site.
Sakura Live is like a catalog of cute Japanese girls. It shows you a list of available models and from that, you can pick a girl to watch her live show. You have a large selection of photos right in front of you once you get to the homepage of the site. These photos are labeled according to the availability status and the activity of the girls. You will notice them easily because there are blue, red, and green marks in the profile of these girls. Girls who are waiting to get invited to a private chat or waiting for some audience to start her live show have a green label next to their profile pictures. On the other hand, girls who are not available have a red label. Girls who are no longer available are already invited to a private live cam session. Lastly, girls who are already starting their performance, but still accept audience despite that, are marked as blue. These legends are helpful in determining the girls in just one glance. If the girl that you like is not available, don't worry, you can wait for her if you have all the time. If not, you can also enjoy the company of other models here.
You can find your account information at the topmost bar of the page. Aside from your username, you will also see the remaining balance in your account so you will know when to recharge. You will also easily see your mailbox and have access to your favorites page. After all these, you will then see the site essentials like the FAQs, videos, search, how to, contact and purchase points links. Each link serves its purpose so, to begin with, let's start with the FAQs page.
The FAQs page is the "go-to" page of the member who is still exploring the site. It contains instructions and a step by step guide on how to navigate the site and all its features. For me, this is the most important section on the site because, for all we know, Sakura Live has tools that are not common to other websites so it is possible that a lot of newbies will feel intimidated to use them at first. The search tool lets you specify the girls according to their breast size, age, and physical appearance. You can also look for girls according to the props that they are using. Example, some girls are using sex toys while some are not. Aside from the private sessions, the site also offers free webchat service for those who are tight on budget. Then, there's the video section where you can watch recorded clips of girls masturbating in their rooms. 
Models & Video Quality
There are over 21000 registered models in Sakura Live. However, with that number, only around 200 Japanese models can be seen going online at a time. It's not bad though, right?
So what can you expect in Sakura Live? If you are into cute Japanese models, you will surely enjoy going on this site. You can find amateur Japanese girls waiting for you in the chat rooms of the site where you can decide to book them privately or share them with an audience. Aside from pure Japanese cuties, I also noticed that there are some models who do not look like Japanese at all. There is this blonde girl that I've seen in the thumbnails which kinda caught my attention. But all of them are super cute and alluring. These girls also maintain clean and nicely shaved pussies that you will definitely find it difficult to resist licking them.
The videos are also high quality, which makes the entire experience very pleasurable. Just make sure that you also have a stable internet connection so that you can make both ends meet. Regardless if you're watching a public or a private session, the girls perform well. The only difference that you can get when in a private session is that you can send gifts and control the model however you want it. 
Final Resume
If you are someone who wants to watch cute Japanese girls masturbate in real time, Sakura Live is the perfect site for you. It comes with a unique set of tools that you can use to show your appreciation to the models. At first, it can be intimidating but the site makes sure that it answers all the member's questions through its FAQ section. I like how convenient it is to use the site.
The navigation buttons and the link to reload your points are accessible everywhere. You can also easily pick girls since you can tell at one glance who is available and not. So far, this site is also one of the cheapest sites with the best services ever.

… or check these awesome porn review sites for further info about this one.
---