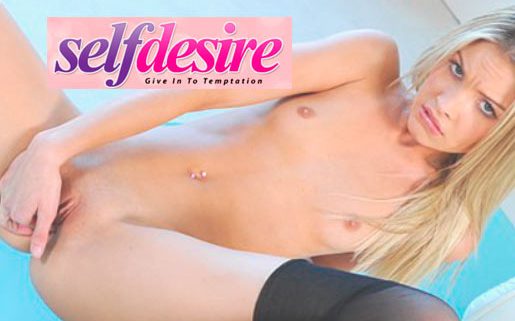 Intro
One of the weirdest fetishes is watching someone do herself while you pleasure yourself too. And there're not other porn stars that can create so much tension to other than a bunch of hot and horny girls in Self Desire. Self Desire is one of the sites from the Team Skeet network.
The site started last November 2011. Team Skeet is one of the top porn networks there are nowadays. So it is guaranteed that enjoyable and cost worthy contents are being showcased on this website. Access to Team Skeet also means access to a variety of other sexual contents that the network may offer. Each site that belongs to the Team Skeet network varies from their niches. This means you won't run out of options here— all the more you should get your hands into this network. As for Self Desire, the site contains amateurs that don't really need a man to please themselves.
If you have this kind of fetish, Self Desire is the right site for you. Every episode has a trailer and description. You can also know what the model did in the video by checking the tags on each episode. Self Desire offers a monthly membership and an annual membership. It does not have quarterly membership like some other porn sites out there. I guess they just want to keep things pretty simple to easily track down whatever that needs to be done. Becoming a member also has its own perks. One of these is having access to over 24 network sites. This includes MyBabysitterClub, POV Life, Her Freshman Year, The Real Workout, Oye Loca, Solo Interviews and so much more.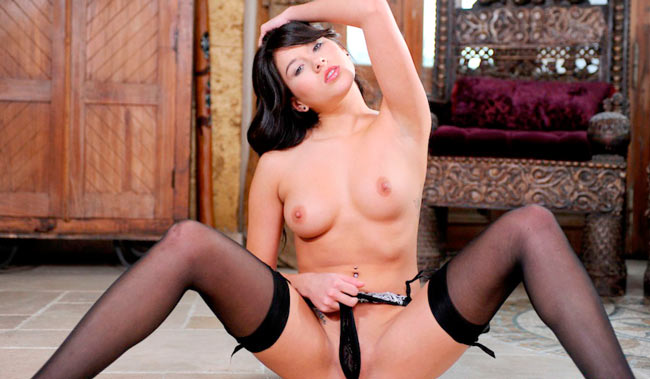 Website Layout
All network sites that are part of Team Skeet are also in partnership with Paper Street Media. In line with this, a good quality videos and pictures are already expected from these sites just like Self Desire. Navigating through the site is very easy. They have a user-friendly design. When it comes to getting around the pool of videos and pictures, users can easily search their desired videos since they are tagged and categorized.
You can search for a specific model's video on the site using their search button. You can also sort the videos according to your preferences may it according to the videos ratings, number of views, or lengths. You can also try to see all the models of the sites and see if you find someone interesting to watch. Most of the models are blondes or brunettes with appealing bodies that are flawless and lovely. If you want to get to know more of the porn stars that are in the videos, you can visit their profile in the model's index. It contains their name, the number of videos that they starred on, a short biography, and a video clip which features them.
These high-quality videos are collated for viewing and downloading. The best part about it is that there are no download limits so you may download as much as you desire. The videos on Self Desire come in various lengths. It all depends on what the girl does. A video may be a minute long or longer than 10 minutes. But most of the videos on Self Desire are fifteen to thirty minutes long. Not bad for the money you spent for it. The videos are also in Full HD. The site also offers streaming in low, medium and high quality. The videos can also be downloaded. You can choose from different formats. There are the high definition mp4 files in 720p or 1080p, high and low quality of MPEG videos which is a format compatible with iPod and an average quality WMV files.
Also available in the site are sets of pictures of the models. Each set starts with the model still dressed then slowly getting undressed. Eventually the pictures will show the models' private parts especially her pussy. There are also toys that are used by the models when they do masturbation. Every picture set contains around 120 to 160 pictures. The pictures have a 1050×700 resolution that can be downloaded on a zip file. If you don't want to download the sets of pictures, you can also view them through slideshow.
Models & Video Quality
The girls in Self Desire are to die for! These are truly a bunch of horny women that can't wait to give themselves a sweet treat. They're also confident enough to pose in front of the cameras. There's a wide variety of amateur to semi-professional models here. Self Desire videos contain models being interviewed.
Most of the time, the topics being discussed are about the models' sexual experiences or their preferences when it comes to sexual activities. After every interview, the models begin to undress and pleasure themselves while talking dirty to the camera thus to you watching the video. They use their fingers to rub their pussy until it's wet and until the models have their orgasm. There are also models that use the help of sex toys to pleasure themselves.
In one video, you can see a model being interviewed while her legs were spread apart which exposes her pinkish pussy. Then through the course of their interview, the cameraman asks the model to touch herself and she obediently does so. The rest of the video was then focused on the model's pussy. You can see her fingers teasing the lining of her wet hole before she finally inserts them.
Final Resume
Registering to the network is very affordable. For a very affordable price, you can explore a lot of exclusive contents that will never overlap each other's spotlight. The network offers other sites too which you can easily access for free. 

… or check these awesome porn review sites for further info about this one.
---