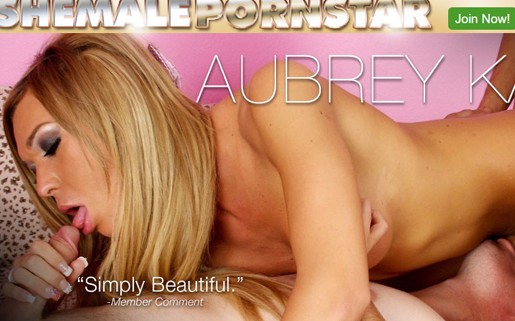 Intro
ShemalePornstar is clearly about professional shemale pornstars doing their work in front of experienced cameramen and producers. All girls are shaved and clean. Apart from that there is a wide variety of races and types of girls on ShemalePornstar but all of them are clearly experienced both in having sex and in making it work for the camera.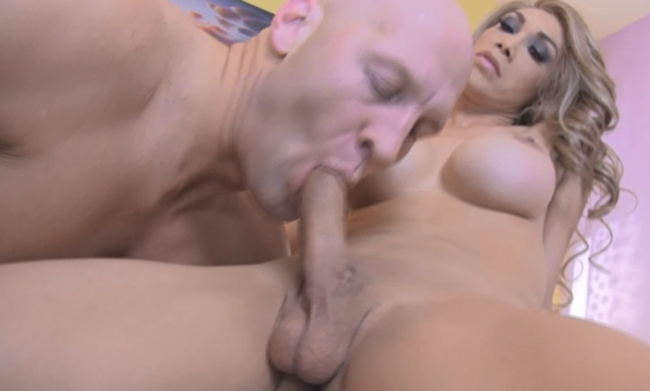 Website Layout
The most striking part of the website is the cover photo. This changing photo is always of some really hot shemale having sex with a guy. The quality of this photo is reflected in all the others on the website. There aren`t many choices regarding clickable content for ShemalePornstar. The main photos and videos are categorized by pornstar and they have lots of them. 516 pornstars to be exact. And they all look awesome!
The layout is classic and simple. As ShemalePornstar is an old website, renewed and refurbished recently, there are new high definition videos but there is also a part of the website that leads to towards their vintage models. This other part of the website looks completely different as though the format is the same the colors are darker.
ShemalePornstar is not overcrowded with lots of buttons and text but it doesn`t feel empty either. There are a few recommended pornstars on the first page, each with a clickable video preview photo and some other photos of them right next to the video.
Models & Video Quality
The videos on ShemalePornstar are filmed in high definition and the photos are exquisite. As the site is quite old, they use this vintage allure for the other part of the website. Click on "View our vintage models, and there are completely other girls there. Therefore, on ShemalePornstar you can find great looking shemales, filmed in HD, perfectly looking and well-toned while there is also another side for more fetish oriented fans. This side contains photos and videos of more ordinary shemale pornstars from 15 years ago.
Even though the quality is not that bad on these photos either, the technology of the last decade is clearly not as good as what they use now. However, on the vintage ShemalePornstar I loved to see some really weird and out of the ordinary photos of shemales in slavish scenes, wearing peculiar clothes and looking like from another era of porn. It brings back so many good memories… The girls on this part of the website are clearly uglier. They don`t look as feminine as the ones on the main site, they are not all perfectly shaved and they are not as hardcore as the ones on the main page of ShemalePornstar.
Getting back to the main page I feel like I am on a new level of porn quality. The perfectly toned asses of these shemales, taking huge dongs inside them or fucking them back looks way better than the content from 10 to 15 years ago. ShemalePornstar has clearly focused on this part of the website and they did a really good job too. Though I don`t like the fact that I can`t see a photo of a certain pornstar before clicking to see photos and videos, the content I found is amazing and diverse. I saw some videos inside and others outside, lots of videos in fancy apartments but also in the garden or in the dessert. The girls are varied too. There are those tall black girls with muscles that may be the fantasy for some but I also found innocent looking shemales such as Sienna Grace or Eva Cassini.
Final Resume
ShemalePornstar is a great website for those that love shemale porn as the variety of different types of girls is awesome. If you go to this site make sure you visit the vintage part as there are a few great models there worth seeing, and if you don`t like them, at least you learn a bit of porn history while you are at it.

… or check these awesome porn review sites for further info about this one.
---