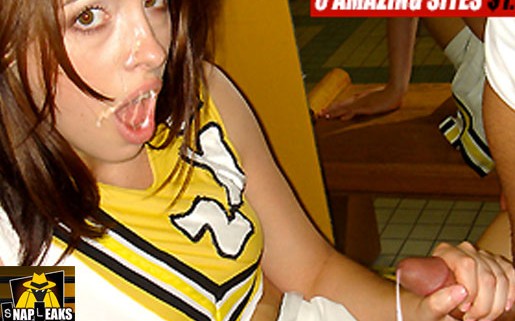 Intro
However, the SnapLeaks have some sites which has genuine amateur content, thus you get your fair share of professional porn and of amateur sex. So, there are six porn sites you can access as a member of the SnapLeaks. Let's start with the most famous series of the RealityKings, the DareDorm. It's quite sure that you have heard about it. This site is the one that pays you if you send in some sex videos shot in dormitory rooms it can be one on one action, but they seem to prefer hot parties and orgies. Among the six sites, the DareDorm is one of the few which has actual amateur porn. The HornyBirds is another site that features group sex and hardcore parties. These take place at girls-only parties, where the strippers are usually male pornstars, and they fuck the girls as they want. There might be some real footages in there, but most videos are too good in quality to be actual amateur parties. All other sites you can reach from the members' zone are girlfriend sites, and they are the real reality-porn stuff. Two of the GF sites focuses on ethnic girls: CrazyAsianGFs is for Asian cuties, while the BlackGFs feature Ebony chicks performing sexually explicit and really nasty things. The CrazyCollegeGFs and the GFRevenge features Caucasian and Latina girls mostly, but these are really mixed collections. Since it's not really amateur porn, the videos are in rather good quality, and they are exclusive. It might happen that you find some of these scenes on amateur-themed sites, but you have to know that they originate from their appropriate site in the network. The studio behind these videos is the biggest reality-porn provider of the US porn world, and this is a guaranteed that you will get here regularly updated websites with unique content. And though all sites say that it has amateur porn, the reality-porn is just as exciting, but it's made in much better quality.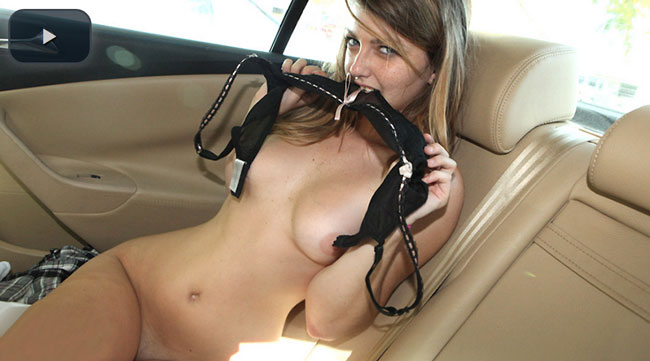 Website Layout
When you open the site, you will see some very tempting stuff listed on the tour page. Since the SnapLeaks is the hub of this network, just as you might have expected, the thumbnails come from the sites the videos are located at. In tour mode, you can list the included sites, and under the Pictures section you can browse a few medium size photo. These are the only things that give you some kind of insight into the content. As you get to the members' zone, you will see that not much has changed. Maybe the most fortunate thing is that you don't have to open the sites separately, you can view their content from the SnapLeaks's members' area. The navigation is very simple: there are no tags, no categories and no search engine. Though it's a professional network that runs the site, it doesn't really look like it. Your only sorting option is to choose a site and list only it's content and you can browse pictures and videos, so that's it. These sites in difference with the other RealityKings sites are streaming only pages. This means that no matter which site you browse, you can't save the flicks. However, as you may expect, the stream is very good. It's stable and fast; the quality of the FLV videos goes up to 720p, so you don't have to settle for lower resolutions. For pictures, you don't have to go far. Usually all videos come with a set of pictures, however many of them contain screen captures. Those that feature actual photos are very hot, and really sharp. Quite interestingly, you can save the sets in zip format. The SnapLeaks has a handsome interface for mobiles. You will surely enjoy browsing the site from your tablet of smart phone, because it's fast and it looks pretty good.
Models & Video Quality
As far as the girls of these videos are concerned it's quite sure that they know how to handle a cock. That's usually due to the fact that they are not amateurs. If you are a real porn enthusiast, you certainly saw some these cuties on other sites in much more hardcore situations. Especially because they are mostly US-based porn starlets. There is a great variety among the girls here, you can enjoy the misdoings of Caucasian, Latina, Black and Asian cuties, so it's a rather nice mixture of models. Those who prefer natural bodies will find some hot chicks around here who may fit their tastes, but there are also some very cute fakers with medium and large tits. The scenes are also pretty varied since they come from six different niche-driven pages. In case you like one on one sex and public action, you can find some juicy videos here with blowjobs, anal sex and facials. Also those who like the chaos of amateur(ish) group sex scenes may just happen to have found their favorite place. These videos are nasty, and the sex in them is really wild. Though most girls are professionals, the guys doesn't seem to be that, so they enjoy fucking pros very much.
Final Resume
The SnapLeaks is a site that probably many people waited for. Not because it has so amazing videos on its own, but rather instead it gathers six of the hottest sites of the RealityKings into on account. While it was only possible to enjoy the videos of these sites by registering on them separately, now you have the chance to browse them all. The sites have regular updates, though a few of them are on a monthly schedule while the rest is on a weekly or bi-weekly one. Maybe the best and most tempting thing apart from the good porn is the fact that you get these six sites for one's price.
"The site is offline. You can take a look at GFLEAKS.COM"

Back to the best pay porn sites or check these awesome porn review sites for further info about this one.
| Review Site | Evalutation | Trial Price | Monthly Price | Yearly Price |
| --- | --- | --- | --- | --- |
| | | | | |
| | | | | |
| | | | | |
---