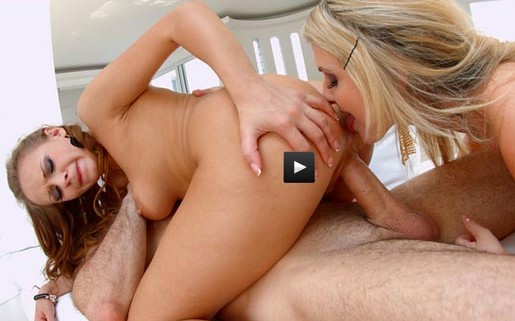 Intro
The Sperm Swap is a porn site, so much is true, but it's meant for those who enjoy watching hardcore sex, followed by some dirty, yet exciting cum-play. In these videos you can watch gorgeous European porn stars getting a hard drilling, and when he is done, the two hotties start to play with his stuff. It's dirty, some may find it disgusting, but if you are here, you are probably here for this thing. Fortunately, the site is quite opened, just as the girls' mind, and you can get some background info without digging too deep. Let's summarize what you can find out. First, the Sperm Swap is part of the Perfect Gonzo network. These guys started their own porn site back in 2003, and since then, it grew into a network of ten sites. Now, the main niche is gonzo-porn, so you can expect here close shots of the lower parts during sex. Apart from the capturing style, there are usually nasty, heavy niches covered by the series of the studio, like sperm swapping, fisting, BDSM and rough sex, anal sex, internal cumshots and double penetration. The network offers weekly updates, though there are some sites that update less frequently. The second important fact is that you get a full network access, thus you can watch more than 1,800 heavy hardcore porn videos. On its own, the Sperm Swap has 194 videos with 303 different models. The updates are quite infrequent, there can be month between scenes, but until that you can still keep your libido up by browsing the network site. Thirdly, there are only exclusive videos on the site. Every video of the Sperm Swap is unique, and they are not available on other sites, and they are not distributed on DVDs.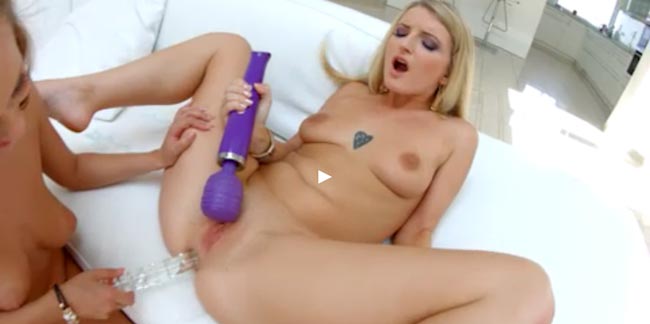 Website Layout
As all Perfect Gonzo sites, the Sperm Swap also offers a rich tour, that gives everything you need. Under the introductory text and the network/site statistics, the list of the videos start. If one of these catches your attention, you can start playing the trailer by clicking on the big thumbnail. As an extra option, the site grants a 1080p trailer for download, so this way, you can ascertain the quality. If you are convinced, you should get inside. After entering your login credentials, you will find yourself welcomed at the main hub of the Perfect Gonzo. Naturally, the videos of the Sperm Swap are listed first, but you can switch to any other sites with a few clicks. A search field with basic capabilities is featured on the top, while the Action Finder menu offers some advanced options to get closer to the videos you are interested in. The layout is friendly and the design simple, yet professional. When you find something you would like to watch, you have to open the video's page. There you can select from several options: watch the scene in the browser, and settle with a lower quality (540p), or save it in 720p or 1080p. It's quite hot isn't it?
Models & Video Quality
Taking a tour on the Sperm Swap is enough to show you what you can expect to find here. However, since all videos feature hard sex too, you should give it a try – not just for the sex, but for the girls too, because some of them appear only in the videos of the Sperm Swap, and you can't find them on other Perfect Gonzo sites. So, these chicks are professionals, and by that we actually mean that they are porn stars. You probably haven't heard about them, simply because they are all Europeans. However, if you want to watch some of the best Euro-girls in action, you've just entered the right place for that. As you might expect, most of the models here are enhanced beauties. Many of the girls have upgraded lips, and the fake – but really good-looking – breasts are also common among them. Though there are several natural cuties here, and in fact, the most important thing here isn't how they look like, but rather what they do. The Perfect Gonzo guys seem to have a thing for Caucasians, because here and on almost all other of their sites you can find only White chicks. This way you might think that variety isn't a thing here, and you couldn't be more wrong, because these girls are not all the same. Every video of this studio is quite long, they seem to like shooting long hardcore sessions. These movies usually last for more than 30 minutes, and it's not unusual when they exceed the 45 minutes mark. You should certainly get ready for some long fun when you decide to watch the movies thoroughly. Downloading is recommended – not just because their length, but also because of the better quality. It's not possible to swap sperm if there were only one girl on the scene, so you can enjoy here only threesome videos. There are always (at least) one dude and two chicks doing the nasty. In most of the movies both girls gets drilled, and when the guy is ready to go, one of them opens her mouth and he blows his load there. If it were mainstream porn, the videos would end at that point. However, the real fun beings after this: the girls start playing with the stuff. They exchange it from one's mouth to the other girl's, and vice versa. This event is the main attraction, and the videos cover lots of it. In case you don't really have a thing for cum-play, you can still enjoy the hardcore sex in the videos.
Final Resume
The Sperm Swap has a good collection. There are lots of hardcore videos here, and though the updates are really slow, you will be kept busy by watching the available videos. Some might find it a negative element that there are no weekly or even monthly updates, but since it's really professional stuff, good work always takes time. However, don't consider it as a membership to one site, because it's not: you get a full membership of a high-quality porn provider for the regular membership fee of one porn site.

Back to the best pay porn sites or check these awesome porn review sites for further info about this one.
| Review Site | Evalutation | Trial Price | Monthly Price | Yearly Price |
| --- | --- | --- | --- | --- |
| | | | | |
| | | | | |
| | | | | |
---