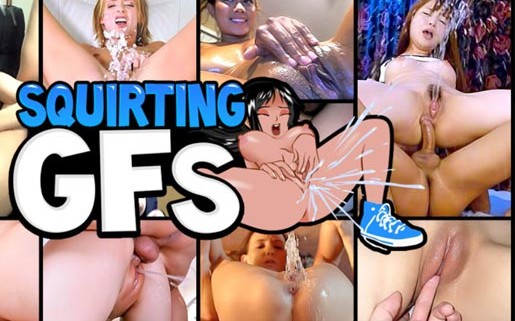 Intro
Squirting GFs is a collection of user-submitted videos where girls show off one out of the many wonders their pink flower has brought to this world. Watching a girl cum is hot but watching her squirting her holy juice between her legs is even hotter! We all know how hard it is to get a woman on that level of orgasm where they are able to squirt, but thanks to this website we are able to learn more about how to get to such miracles the female body is able to give every once in a while. As can be seen, some are made possible through technique, others through pure intense lust and some, well, I am guessing just luck. In any way, watching these amateurs give birth to these hot showers is something you won't want to miss out for anything in this world! Besides getting to see girls squirting all you want (and need!), having a membership to Squirting GFs gets you free access to more than fifteen other GF sites from the GF Network. You will also be given access to the website's live cam girls, as well as daily updates across the network. A huge collection of pictures and videos accessible both through the fast stream and unlimited downloads!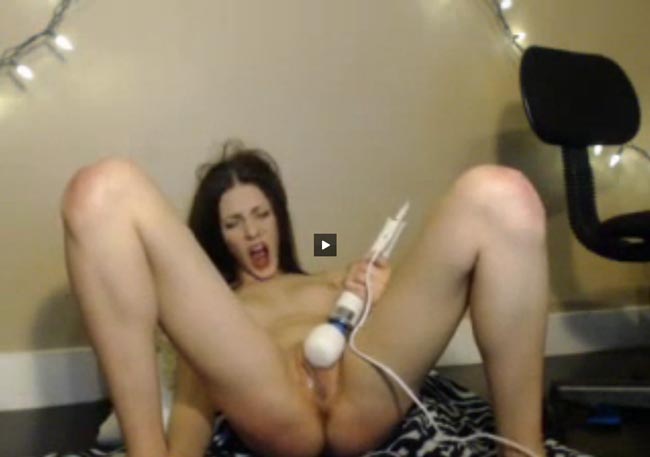 Website Layout
Easy and accessible, the design layout is made for you to navigate in the simplest way possible. One click and this is all it takes for you to see the girl you find appealing squirting all over the camera. Its main page is overloaded with photos of girls with water coming out of their pretty cunts. Some in quite sexy poses, others in more funny ones. Either way, there is photo links of squirting videos in all ways you can imagine: by fingering, dildos and other toys, hard cocks, and pussy licking. Come and find out all the possible ways of making that girl moan and squirm until all her buttons pop out. Once signed in you will see all the latest updates of the week, with lots of ads and webcam offers. They usually come with tags, extra information on date and scenes that were recommended. You can also view these updates through most recent, most viewed, top rate, duration or just search on the search bar separately. Additionally, you can also post comments and save them to your favorites. Updates accessible every week! Amateur porn is a popular niche with hundreds and hundreds of websites focusing on user-submitted content. What is obviously special about this network of websites is that it decides to focus on a specific theme of amateur porn which is great because by the end of the day you get exactly what you were interested in, in the type of amateur porn. It is fairly easy to find pornstars who are able to squirt and do all kinds of things with their cunts, yet, there is nothing better than seeing that fresh amateur who out of her own horny will is happy to splash guts of water from her pussy on camera for us. Exposing the beauty that is the phenomenon of squirting is a wonderful thing. In this website, you will be taken away by this specific type of amateur porn.
Models & Video Quality
Most of the videos and photo material you'll find is exclusive to Squirting GFs videos. In a lot of solo actions, these amateurs look to be bored girlfriends who one day decides to give a surprise to their special someone through a happy squirt video. They are naughty and you'll see them at home in front of the camera fingering themselves or using all kinds of toys, dildos, vibrators in order to reach to achieve that level of explosion. And boy, the moment they do you will be left open-mouthed! Intense loud moans reaching out high levels of pleasure until a waterfall begins to spurt out from that pink muffin! I was also surprised to see that these girls are able to reach their G-spot not only by their puss but also by their butthole, especially if they take on the vibrator! Another thing that is great is when you get to see that their boyfriends are also in the picture. Here a lot more goes on and with much more variation of action. Just like most amateur videos, you will see blowjobs, hand jobs, and hardcore pussy or asshole action. In POV watching, this will make you go Ludacris if the amateur is more of your thing. What's best is the excitement that you get from seeing the raw development these amateurs take to reach that orgasm. Right in front of your eyes you'll see how she starts to gradually reach that state of ecstasy and once that G is hit, you'll see that holy water spurt, sometimes hilariously splashing on their boyfriend's faces. A most sacred sight! After solo and couple sex, you'll notice that there is also a lot of toy action. I find this part fascinating just as much I find it educational as you'll learn about all sorts of different toys girls use to get them all wet and sweaty. Dildos of different shapes and sizes: double dildos, the vibrator with dildos, Ben Wa balls- I even came across a cucumber! Anyway, these girls enjoy being nasty and naughty and so will do whatever they can to get jetting!
Final Resume
For those who like amateur videos, I think this one comes with a great edition of girls who like to get horny and expressing that through their bodily liquids. Squirting is a wonderful and perfectly natural thing for girls to enjoy and show off their ability. The website is also great for guys who want to learn how to get their girl going. Educational for those who want to try it out on their own or to someone else- a learning material for both guys and girls who like to get her splashing and cumming!

Back to the best pay porn sites or check these awesome porn review sites for further info about this one.
| Review Site | Evalutation | Trial Price | Monthly Price | Yearly Price |
| --- | --- | --- | --- | --- |
| | | | | |
| | | | | |
| | | | | |
---