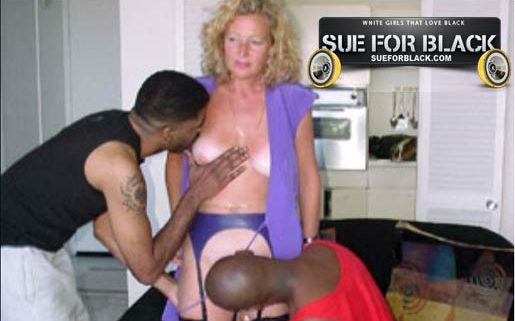 Intro
The SueForBlack is an interracial hardcore porn site, where you can access the videos of Sue, a lady from Chicago who loves (seriously she loves it) Black cock. There is also a fine selection of videos with other women, coming from the amateur types. There is only interracial sex here, and this is one of the four main niches this network focuses on.
You can see the other three too, since you get a full access to the other sites too, so big ass, big tits and BBWs are waiting for you to watch them in hard porn. You are going to access exclusive content, and our research supports this: we haven't found (working) videos from these sites on any other websites.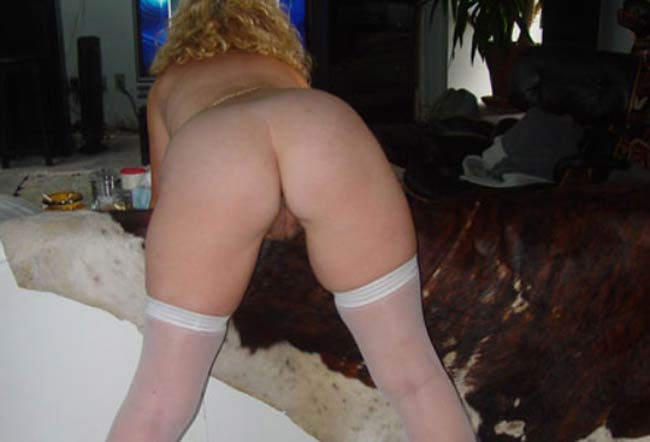 Website Layout
This home-page will never win any awards for being revolutionary or even modern. The only modern element it offers is mobile compatibility, which is a kind of basic expectations from porn sites nowadays. On the SueForBlack the guys chose black and grey as main colors, and though it's a fine site they should have been working on it more. As you take tour, you can get the idea about the content, but the important thing is inside. You will see the member's zone as simple – maybe too simple – porn site, with a menu and not much navigation. It doesn't really matter, we believe that 270+ videos won't pose much of an issue to navigate through.
The videos are quite spectacular, and though they seem to keep adding new content, it looks like they haven't switched to HD yet. You will find only SD scenes here, ranging from poor to great, depending on the origin and the age of the video. Those of you who like to watch porn in the browser will find the offered options satisfying – and only satisfactory, as there aren't HQ versions. The stream loads fast, and the videos play smooth. Also, the player doesn't eat much memory. You are going to get unlimited access to these videos – you can download them and keep them all. There aren't much variations, but we are positive that you will love the granted options.
You can access a large selection photos too, and some of these are far better than the videos of the site – they cover different angles, and there are solo modeling galleries too. You should check these as they offer another layer of variety.
Models & Video Quality
The SueForBlack is the official and only website, where you can find this old blonde hag's videos. Sue is a horny women who prefers big black cocks over her husband's cock. She isn't much of a looker, but she does a lot of nasty things, so you are going to find here videos quite exciting. As most models at the RemedyEntertainment, Sue is also lives in Chicago, and she has been doing her hardcore scenes in ChiTown.
Apart from this tight-bodied blonde, you are going to see some other hotties too: there are girls who are new to the porn industry, and are eager to please a hard Black man. There are some good-looking chicks too, and as far as we could decide, Sue isn't the main star, she was only the starter, and after she has done her stuff, they started to allow other girls appearing on the site, thus the SueForBlack become a home of interracial porn. In fact, there are many hotties on the SueForBlack, and we must say that this site is one of the most exciting RemedyEntertainment portal. You will love it too, especially if you are a fan of interracial pornography, the site loyal to its main niche, and only Black on White action is featured.
The level of photography and cinematography isn't the best, as the videos are usually home-made looking, and there were only two, or maximum three cameras in the room. Apart from the sometimes shaky pictures, the videos are exciting and really heavy, and the different angles make it possible to get an overview on the action. You are going to find here some archived videos of Sue, as she takes on a Black cock. This horny lady is hard to satisfy, so she often gave herself to more than 2 guys in hardcore scenarios. When it comes to Sue's videos everything plays, so you can expect here some anal sex, double penetration and lots of cum flowing around. The gangbang videos are quite hard, so if you love that kind of sex check them.
The other girls are doing some very fine job too, as they make their husband cuckold, or just fuck for cash. There aren't just old cunts here, some very fine fresh pieces are showing how sexually active people do porn. They take on cocks of any site, the main thing they need from it is to be hard… and be Black. Since every video is home-made looking, you are going to see some weird angles, but the overall quality is fine, and with kinky elements such as BBC in the ass, the videos are worth watching for all hardcore porn fans… especially for those who love interracial porn and gangbang. The scenes are varied in length, but they are all well over 10 minutes.
Final Resume
The SueForBlack is going to keep you busy for quite a long time, and if you enjoy watching hard sex, you should pay a visit for this portal. Sue is featured in a few videos, but if you don't like her, you can pick from dozens of other hotties, who are just as eager as she is.
"The website doesn't accept new members. You can take a look at: MYEBONYGF"

… or check these awesome porn review sites for further info about this one.
---