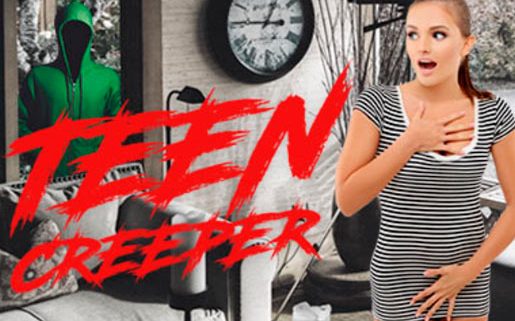 Intro
You may have watched tons of horror films with hot women in them and wondered what would happen if the creepy man takes a liking in her and fucked her right there and then? It would have been interesting and exciting at the same time, it will make you reach down on your pants and take your cock out as the scene would absolutely be masturbation worthy. Well, you won't have to imagine it anymore as the adult entertainment site TeenCreeper just made all of your horror and thriller themed sexual fantasy come true.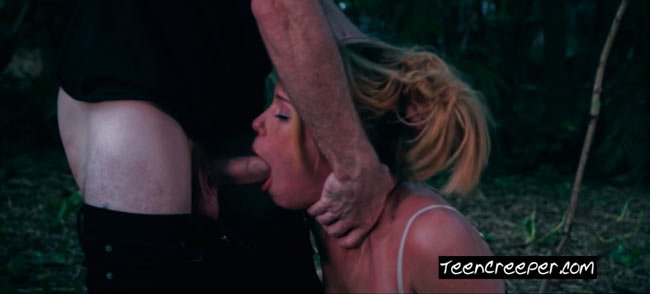 Website Layout
TeenCreeper is powered by Fetish Network and has been uploading high-quality contents for years now. The site has thousands of high definition videos that can be streamed through your laptop and desktop, you can also download all of the videos and transfer them into any device of your choice, they can also be converted into different formats depending on what device you are going to use to watch them. The site also built its own mobile version so that it would be convenient to those on the go to watch their contents, the mobile version of the site is as easy to navigate as the desktop version. They also have thousands of high-resolution pictures that are compiled in a ZIP file, they also can be downloaded and transferred into any device of your choice.
As you scroll down you will be able to see the featured videos on the site, these are the most watched and most searched by the members, they have a brief summary of the plot and you can also view the gallery of their scenes. The site is filled with pictures and gifs of women who are sucking the cock of the creepy masked man, or riding it. Some of them are getting their pussies pounded and their breasts licked, these are just some of the gifs that will entice you into watching their videos and subscribing. Once you become a member of the site, you will have access to 50 other adult entertainment sites that are under Fetish Network, some of them are HelplessTeens, TeensInTheWoods, BrutalCastings, FootjobAddict, PantyGirlfriends, Taboo18, MeanHandjobs and many others.
What makes this site unique is that it gives its subscribers the option to make their own adult entertainment videos, at the top left part of the page you will see a customize video link. In that page it will give you an option to choose the model that you would want to star in your video, you can also choose the clothes that they will wear, the action that they will make and the fetish and kink that they are going to have and do. Once you are done with your video, you can edit them and you can even make the models call out your name, you can download it and transfer it into any device that you want for it is yours to keep.
At the upper right corner of the page you will see a customer support link, you can contact their customer support representative 24/7 for any concerns or questions that you may have, you can call them or send them an email.
Models & Video Quality
The site's niche is about their models getting stalked and invaded in their homes by a creepy masked man, and because of this theme the viewers will be able to see hardcore sex scenes from all of their videos. As soon as you open the site you will be able to see the videos of some of their most famous models, one of them is Marsha May, and she is a blonde bombshell who, in her video, was jumped by the creepy masked man while she was in the shower. She spent her day doing yoga with nothing but her lingerie on, she ran around her house with glass windows naked and teased the creepy masked man by touching herself while she was in full view. Watch as the man sneaked into her house and joined her in the shower, they kissed passionately and he ran his hand all over her naked and sexy body before lifting her up and laying her on her bed. A hot and steamy session then unfolds as there were deep throats, pussy pounding and cock riding action, Marsha May got the dick that she craved for and more.
TeenCreeper also features lesbian sex and threesomes, in one featured video on the site that stars Nicole Bexley and Karly Baker, it showed the creepy masked guy crashing on their girls night as they were sitting on the couch talking. He sneaked up on them and made them kiss and touch each other, and as they got intimate and carried away he joined in, making them share him massive cock. The video then ended with both models on the floor, he shot his load on their faces after he pounded both of their pussies and he made them suck him off. These are some of the featured and the most watched videos on the site, once you become a subscriber you will have access to their high quality contents.
Final Resume
TeenCreeper is an adult entertainment site that gives home invasion and the nature of stalking a sexy twist. It is filled with heart stopping and cock erecting action that will surely satisfy your sexual fantasies and your fetish, all of their videos have unique and fresh plot and they update the site regularly. If you are tired of watching adult entertainment videos that have no storylines to tell and if you want some excitement then this site is highly recommended for you.

… or check these awesome porn review sites for further info about this one.
| Review Site | Evalutation | Trial Price | Monthly Price | Yearly Price |
| --- | --- | --- | --- | --- |
| Premiumpornsites.com | 67.00 |  FREE |  $39.95 |  $200.04 |
---