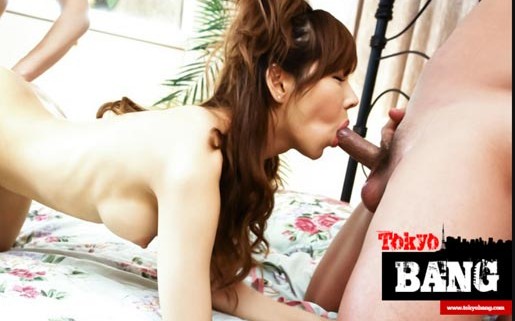 Intro
The Tokyo Bang has some hot porn videos in store for you. In case you enjoy watching hardcore sex and you also like to watch Japanese girls getting banged in them, you may get the videos you seek right here. As part of the AllJapanesePass network, the Tokyo Bang has a lot more to offer, and in the event of you being a real Japanese-fan, this network will be the all-time favorite. It's a really busy porn site, and as you will see there are regular updates all week long. There are usually 2-3 new videos added in a week, so the collection grows quite steadily. At the time you read this, you can enjoy more than 740 hardcore porn videos, and if you consider that it's only six years old, you will surely find this number quite high.
There are some drawbacks, however: for example, the videos are not exclusive. They usually come from original Japanese DVDs, so it's quite certain that other site might also offer them; take note however that this thematic collection is unique on its own. Another not-too positive thing is that the quality is not great: the movies are usually in SD or in WebHD at the best. But there is a really great extra included in your membership: you gain an unlimited access to the whole collection of the AllJapanesePass. Though the rest of the content also isn't exclusive, there is a great number of porn for you to watch, and in case you like Japanese porn, these videos will satisfy all of your needs. Fortunately, most videos here are not censored, so you can enjoy those pussies as they are.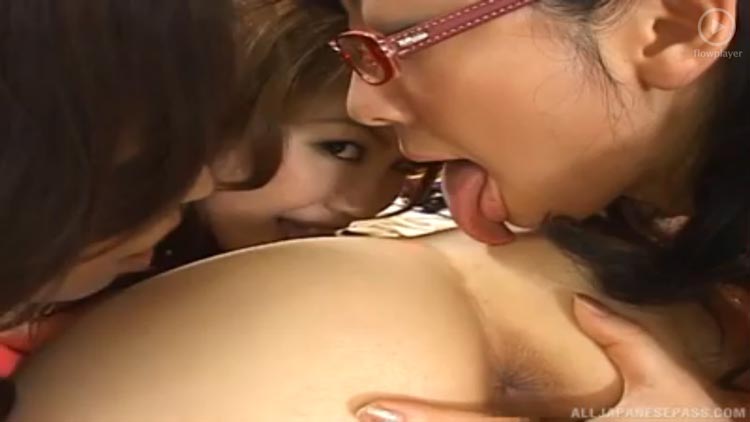 Website Layout
The Tokyo Bang has a handsome tour page. Large pictures all around with cute Japanese girls and wet pussies on them. And in fact, that's all the tour offers to you through several pages. The menu is just a decoration, most option takes you to the join page. In the members' area, however, everything changes. You will find a nicely designed and very easily usable site with numerous options to help you out with navigation. A basic search engine is featured, it recognizes niche-keywords, but with the tagged content it might prove useful. A drop-down menu and normal list lower on the page make it simpler to get to other sites of the network. As a member, you can access the mobile interface of the site, so browsing the collection anywhere you are is quite comfortable.
Luckily, the Tokyo Bang is not a streaming-only site, though the streaming option is also quite exciting, and it offers good playback quality. The videos are streamed in Flash format, and they are usually in 480p. You have the option to save every video, also of average quality, but these videos are still better than the majority of the scenes you may encounter. Every scene is accompanied by a large gallery of video captions, which you may save or view.
Models & Video Quality
Hopefully, you know where Tokyo is. If you can place it on the imaginary map in your head, you know what kind of girls you can find in the videos here: the hottest, most amazing Japanese chicks. The AV Idols on the Tokyo Bang are all quite hot pieces with cute body, and an insatiable lust for a hard cock. The girls are Japanese, you can't find any other ethnicity present, and so if you are looking for interracial sex, you are at the wrong place. The models of the Tokyo Bang are all professionals. We call them porn stars, the Japanese use the AV Idol expression to describe them. Some of these girls have just started in this business, while others are quite experienced stars.
The Japanese are always different from the Western folks, and you can see that in their porn too. For example, almost all models are natural beauties, they don't ruin their bodies with big implants and other enhancements. Though the Japanese girls are not the bustiest ones, you will find here some chicks with really nice breasts. So, the videos are really hot. Every video here features usually one girl, and sever guys, but you might notice that they consider a threesome as a 'bang' session too. The movies of the Tokyo Bang are varied, and they are all studio-made, so the lighting and the stage are all professionally set up. It's quite sure that you know how perverted the Japanese can be, but as far as these videos are concerned, they are not the heaviest ones. You will see it too, that these are plain hardcore scene, with a bit of the Japanese spice.
Probably the most exciting thing about these videos – apart from the hot models – is that they are mostly captured in gonzo style, and you get to watch those pussies closely as they are penetrated. Luckily, the quality is also very good, so you can see every detail. It's also important to mention about the videos that they are not censored, thus you will be able to enjoy them without any loss of detail.
Final Resume
Every site has ups and downs, and though the content here is not exclusive, and the quality isn't that high, there are no other issues with the Tokyo Bang. Who should check this site out? Well, everyone. It's really recommended for anyone who enjoys heavy and kinky sex and has a fixation on Japanese women. Those who don't really into group sex will surely find their favorite niches covered on the network sites. When you are looking for a big collection of Japanese porn distributed through different niche-driven sites, make sure to check the TokyoBang or its network, the AllJapanesePass.