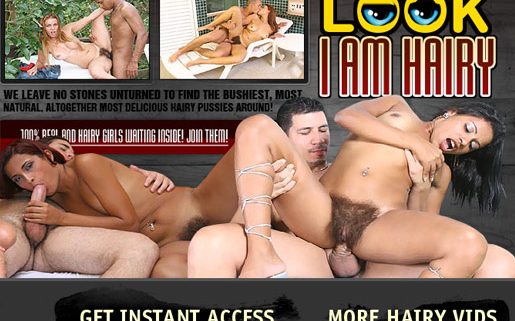 Intro
What's up, guys? Are you in a hairy situation? What kind of "hairy situation" is that? Is it the good type? The one that really turns you on after you get to see how bushy it really is? If that's not what you are in, then you better check out the site, LookIAmHairy, to see what we are really talking about: the good kind of hairy! Look, let me get things down for you.
LookIAmHairy puts down stuff, the good stuff. Those stuff like some gorgeous women going down for some cock, kneeling for some dick down their throats or up their pussies, and they spread their legs wide open, showing their really bushy pussies! There are not only bushy pussies, though. There are also hairy armpits, as well as hairy legs, all for the glory of hair! Those with a fetish for hair, this is the site where you can go messy, and go hairy.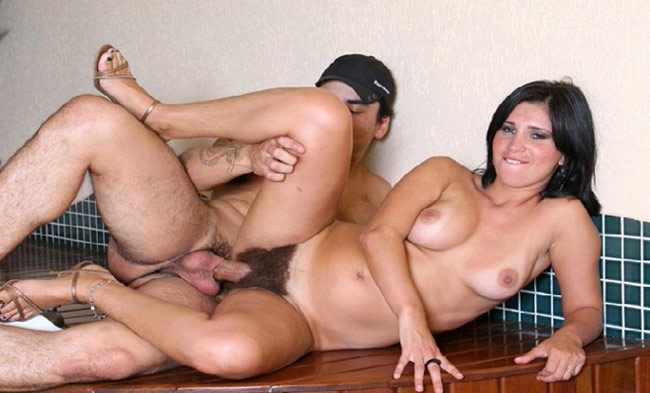 Website Layout
Let us start off with how it's supposed to always start off: at the start of course. And by that, I mean the moment you start your adventure to the land, the site of hairy wonders, LookIAmHairy. The moment you click through the site, you're greeted with a page that prompts you whether or not you want to enter the site, whether you want to taste the goodness, whether your eyes are ready to see some of the hottest women and sex with the hairiest bodies out there. Clicking on the button that will make you leave will redirect you the Google homepage, the one with a search bar. There is some other stuff that's written on that very page, but it's not all that important.
What's important is that you get to see those hairy, sexy beauties once you get inside the site by clicking on Enter Now. You get to see up front and centre what you are in for in this site. Those hairy beauties that I was talking about? They're taking dicks up their pussies as well as their asses, they're sucking those long dicks and they're loving it, all the while they're showing off their really bushy pussies. Right below that you're gonna see some links you can click that will lead you elsewhere. First off is a page that redirects you to the Members page. That's right, this site is one that has a membership attached to it. Or more like, you must be a member before you can enter this site. A member of what? Of the site's network! Once you get a membership of ExtremeMoviePass, you're gonna have access to that Member's page, which shows you all the videos that come from ExtremeMoviePass. You're gonna see all the videos from all 80 sites from the network!
All of those videos are all exclusive, you're not gonna see all of those content anywhere else in the whole wide web! Which leads us to the link that's beside the first link I was talking about. This link is where you can get your instant access to the network. It prompts you to create your account, how you're gonna pay for that and what kind of membership you want. Don't worry, it's secure. You don't have to worry about anything. It's quite simple too, you'll avoid the hassle that most porn networks have in their registration process. In the meantime, you can enjoy the site, LookIAmHairy. You can see all the videos, displayed in full view for your full satisfaction. All of the video previews have corresponding pics that are accompanying them. There's one big pic, like up front and centre of the video trailer that you can see, and there are also three other pics down below. All of these pics are screen caps of what you can see in the scenes. There is also a short description of the scene right beside the big pic.
However, usually, we get more stimulated when it's a video. That's where the trailer comes in. You get to see a trailer of what the scene is. You get to see some of the hottest bangs, but not the complete version. You become a member, and you get to see all of it, all the hairy good stuff that's happening. If you do want to see more of those trailers and pics, you can click on the third link up above, the one next to the link for instant access. It will bring you more content for your enjoyment.
Models & Video Quality
Guys, right here, right now, you're seeing the site that's all about hairy stuff. The girls here presented are all the most beautiful, the most seductive, the curviest, the most sensual hot ladies you can think of, and all of them are showing us that all the hairy goodness you can think of? All of the hairy possibilities you can dream of, they're all possible. They're there, the proof, and they're all waiting for you to discover the wonderful kinkiness of the hair fetish.
The girls here get those big dicks inside their pussies, with bushes covering outside and having hair not only on their pussies but also in their armpits, legs and wherever they are. The girls here are the hairy ones who'd love a cock or two inside them or have their bushy parts licked and simply have the kinkiest sex involving hair possible.
With regards to their videos, they have decent quality videos that are all available for download in Windows Media Video format (.wmv). Yes, the videos can be downloaded. Currently, there are around 80+, possibly reaching to 100 videos on this site. There are no high-def pics that can be downloaded along with the videos, but there are screen caps that are available for each video, and you can download those ones if you want to.
Final Resume
If you love beauties who are hairy and loves to do the most sensual stuff around, then LookIAmHairy simply will not leave you with an empty feeling. You'll feel the satisfaction all around you. And all of these for a meager price, considering the fact that you'll also get all of those sites along with you.

… or check these awesome porn review sites for further info about this one.
---